Feminist Writings: Examining Women in Culture and Society
This cultural feminist writing course teaches you about the type of feminism that posits a stable category of 'Women'.
Publisher:

NPTEL
This free online feminist writing course for culture and society will teach you all about the type of feminism that posits a stable category of "Women" and the concept of performance. You will then learn more about the complex interplay between sex, gender, desire and the critique of "Identity Politics". You will also be taught, in detail, the definition of a woman and the role that both men and women occupy in society.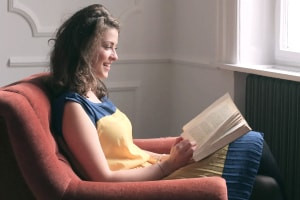 Duration

4-5 Hours

Accreditation

CPD
Description
In this cultural feminist writing course, you will learn about the history that traces the emergence of male superiority in society and the secondary place of women in a world population equally divided between the sexes. You will get answers to questions such as 'Can women gain equality without destroying femininity, the family, and apparent differences between the sexes?'.
Also, you will be introduced to the deconstruction of the literary symbolism of "The Second Sex" and the meaning of 'the category of the other'. You will be shown the consequence of an industrial revolution and the answer to the question "should women's inferiority to men continue?". During this course, the question 'are women superior, inferior or equal to men?', will be explored in detail. This will include an answer to the question put forward by Simeon de Beauvoir in 'The Second Sex'.
You will learn about theories from the book "Gender Trouble" and also a deconstruction of "Iraqi Nights". Also, you will be taught the text deconstruction of women as the subject of feminism and the distinction between expression and performance. The theme of immanence will be discussed with regard to the historic domain assigned to women in society in Gender Trouble. This will be explored along with other themes such as Transcendence, nature, nurture, production and reproduction. This course is important for learners who want to have an understanding of the unsettling problem at the heart of the idea of feminism.
To learn more about Iraqi Nights and The Second Sex, start this course today.
Start Course Now