Feminist Writings: Examining Women in Culture and Society
This free online literature course examines important feminist texts and traces their impact on contemporary feminism.
Publisher:

NPTEL
This literature course explores feminist writing from different authors, cultures and societies. We discuss various themes addressed in these texts to interrogate sex, gender, desire and gender politics. We go carefully through famous literary works to question the shifting roles played by men and women in society. We place each text in its historical context while conducting close textual analysis to help you develop this valuable skill.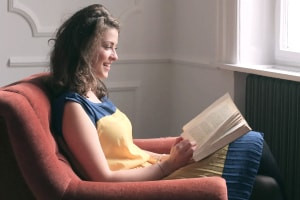 Duration

4-5 Hours

Accreditation

CPD
Description
This cultural feminist writing course covers the history of Patriarchy, the system that upholds male dominance over women in a world population divided almost equally between the sexes. We consider questions surrounding equality, femininity, the family and apparent differences between the sexes and genders.
The course deconstructs the literary symbolism of Simone de Beauvoir's 'The Second Sex' and probes the meaning of 'the category of the other'. We link the consequence of the Industrial Revolution to questions surrounding the status of men and women. The course then moves on to Judith Butler's 'Gender Trouble' and Dunya Mikhail's 'The Iraqi Nights'. We explain the textual deconstruction of women as the subject of feminism and compare expression and performance. We address Butler's theme of 'immanence' and link it to the historic role of women under Patriarchy. We then delve into other themes such as transcendence, nature, nurture, production and reproduction.
This course is important for anyone who wants to grasp the unsettling problem at the heart of feminism. We consider hot-button contemporary issues and place them in a wider historic and literary context through the writings of famous feminists. We also teach you how to conduct a close reading of important texts to help you acquire this important skill you can apply to your own life. Sign up to gain a deeper understanding of feminism and its impact on today's world.
Start Course Now