Analysis of English Literature
This free online course teaches you about some of the greatest works in English literature history
Publisher:

XSIQ
This free online English literature course will give you a comprehensive introduction to the enthralling world of English literature. In this course, you will get to know the world-renowned writer Samuel Coleridge, look at a range of the English language's most important theatrical works, study several poems including Samuel Coleridge's Kubla Khan, study the life, times, and works of William Shakespeare, and more! So start your learning today.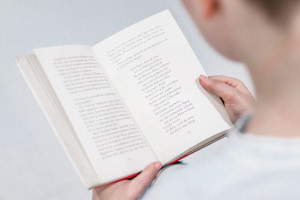 Duration

3-4 Hours

Accreditation

CPD
Description
Samuel Taylor is one of the greatest of the English Romantic poets. With this course, you will learn about his life's journey and the term "Conversation poem" which relates to a phrase Coleridge had used about an earlier English poet, William Cowper. You will look into different conversation poem examples as well as the systolic rhythm which is the structure of Coleridge's Conversation Poems. You will also study Romantic poetry.
You will then look into Coleridge's story Kubla Khan and learn about it's general and specific meanings. You will also study the poems The Eolian Harp, The Lime-Tree Bower My Prison, and the Frost at Midnight. You will learn about the poems' tone and movement, the central paradox, poetic form, sound structure, and more. Also, you will look at the setting and stage of William Shakespeare's Macbeth and the themes in Arthur Millers's The Crucible.
Upon the completion of this course, you will have a better understanding of the writings, history, techniques, and structure that were used by some of the greatest writers in English literature history, so whether you wish to further your study in literature or just want to know more about some of the greatest works every written, this course will be of great interest so start learning today.
Start Course Now