An Introduction to Romantic Literature
A free course on English literature of the Romantic period, including major contexts, themes, trends and criticism.
Publisher:

NPTEL
What are the chief contexts, themes and trends of English literature of the Romantic period? In this free online course, you will examine the works of prominent writer and poets of the 1790s to the 1830s to understand the works themselves and the era in which they were created. Study concepts like 'sensibility', 'psychologism' and how the expansion of the British empire influenced writers like Wordsworth, Byron and Shelley.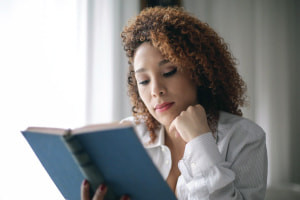 Duration

3-4 Hours

Accreditation

CPD
Description
Register for this free online course on English literature of the Romantic period, which extended from 1798 to 1832, to analyze the various factors, events and political thoughts that influenced the minds of the authors as well as their readers, and thereby shaped the English Romantics. You will learn about the expansion of print and its consequences, including wide-ranging literacy and a greater demand for the publishing of certain kinds of books. You will also learn how the expansion of the British empire introduced the authors to exotic cultures, slavery and the sciences.
This course will help you correlate history, such as the age of 'sensibility' (when the quality of being able to appreciate and respond to complex emotional or aesthetic influences was valued) and the French Revolution, with the literature that they influenced. You will be introduced to concepts such as 'antiquarianism', 'individualism' and 'psychologism' (or a 'tendency to interpret events or arguments in subjective terms, or to exaggerate the relevance of psychological factors') that emerged as key themes in the literary works of the period. You will also be able to see English poets and authors such as William Wordsworth, Samuel Taylor Coleridge, Percy Bysshe Shelley and Lord Byron through the eyes of their critics.
This course will be useful to all those who are interested in English literature or in the Romantic period. Students who wish to pursue a career in English literature and literary criticism will find this course especially valuable. Start now and enrich your knowledge of one of the most interesting periods of English literature and history.
Start Course Now