Diploma in English Literature of the Romantic Period
This free online course on English literature of the Romantic period includes contexts, themes, trends and criticism.
Publisher:

NPTEL
The Romantic period in England lasted between the 1790s and 1850s. This free online course discusses literature of the era and includes various contexts, themes, trends and critical analyses of the works of prominent writers and poets of the time, such as Wordsworth, Coleridge, Shelley, Byron, Blake, Austen and Felicia Hemans.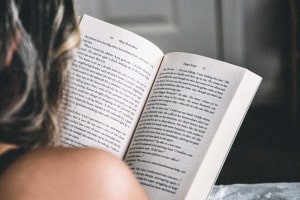 Duration

15-20 Hours

Accreditation

CPD
Description
What were the contexts, themes and trends that dominated the English cultural and literary scene in the Romantic period? In this free course, you will take a close look at the fiction and poetry written during the era and learn how critics have analyzed them. You will examine the different genres of fiction - especially the historical, gothic and the 'woman's novel' - and delve into the minds of the most famous writers to understand their views on literature, society and politics. Then, you will learn about the literature of 'sensibility' and 'passion' with specific reference to the verse of prominent poets such as William Wordsworth, Samuel Taylor Coleridge and William Blake.
You will be taught, not only the key aesthetic strategies employed by the Romantics in both art and literature, but also the politics of those aesthetics. Learn about the concept of 'Romantic Orientalism' that emerged in the works of the chief Romantic authors. You will see how they stereotyped the cultural 'Other,' betraying a social anxiety about a perceived threat from the East. This course provides valuable insights into the minds of great English poets and authors such as Percy Bysshe Shelley, Lord Byron, Jane Austen and Felicia Hemans, a slightly lesser-known poet whose work with especially popular with female readers. Unravel their concept of 'sensibility' (or sensitivity to others for a better moral understanding) and their responses to Nature, the environment, the French Revolution, slavery and imperialism.
Finally, you will be able to critically examine the aesthetics, politics, sensibilities as well as Orientalism in their essays, fiction and poetry. You will see how the politics of the period, including imperialism, race, class, gender, slavery and environmentalism, is reflected in the poetry of Wordsworth, Shelley, John Clare and others. Start this free course today and enrich your knowledge of one of the most interesting periods of English literature and history.
Start Course Now