Great Epics and Poems of World Literature
How do antiquity and modernity relate to each other in poetry is the key question of this free literature course.
Publisher:

NPTEL
Learn how to define and understand world literature in a historical context, starting with the basics of this specialist field. You will be taken through the four main challenges in the context of world literature and the different modes of translation as well as how postmodern narrative elements have an impact on the text. Finally, you will study the origins of the sonnet as a old poetic form and the differences between the two forms of sonnets.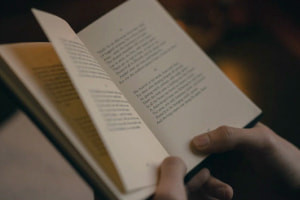 Duration

4-5 Hours

Accreditation

CPD
Description
This free course will introduce you to the fundamentals of world literature so that you can define and comprehend it in a historical context. You will delve into the relationship between antiquity and modernity with regard to texts from around the world. In the western canon, you will explore the importance of 'openness' as found in the Old English narrative poem, 'Beowulf'.
Then, you will be introduced to the challenges and possibilities for world literature, including the difficulties and modes of translation and how the practice of translation can be critically analyzed. Next, you will be taught the four main challenges in the context of world literature and be introduced to postmodern narrative elements, studying 'fragmentation' and 'hypertextual references' that are part of the work.
Finally, you will study the narrative technique used by Argentinian writer and universal literature theorist Jorge Luis Borges. Learn the story of a woman's tragedy and how the 'old ways' changed after the civil war in the American South in the 1860s. Start this free course now to boost your knowledge of the epic tales and poems of world literature today.
Start Course Now