Understanding Feminist Poetry
Words can change the world and this free online course covers the feminist poets who altered the way we see gender.
Publisher:

NPTEL
This free online course explains the impact that feminist poetry had on the feminist movement and the world. What defines such verse and what makes it distinctive? We take you through the genre's distinctive features and themes to help you understand how it challenged the rules governing both poetry and society. We focus on luminaries like Maya Angelou and Sylvia Plath to make clear how such exceptional poets changed the way we see gender.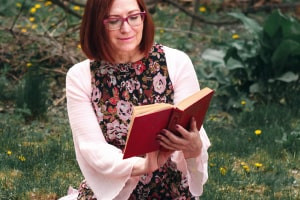 Duration

3-4 Hours

Accreditation

CPD
Description
Feminist poetry exploded as a movement in the second half of the twentieth century. During the 1960s, many writers challenged traditional gender roles and even the morality surrounding poetry itself. Before this wave of writing became popular, it was widely held that women and the female experience were not compatible with verse. This concept endured until the advent of 'second-wave' feminism, a cultural watershed movement that began in the '60s that saw women fighting for equal treatment and civil rights. On the other hand, women poets created structures to support each other while ultimately questioning the notions behind poetry itself. We take you through the exciting events that led to the rise of feminist poetry and explain how this shift in artistic thinking broke down the constraints surrounding all poetry.
We begin by giving you some background to the emerging feminist movement and its context, starting with a breakdown of the different 'waves' that define its activism at various points in its evolution. We describe the role of the first wave in convincing those of the second wave to rise up and make a difference with poetry. We then delve into the key features that make feminist poetry unique and introduce you to some riveting feminist poets like Maya Angelou and Adrienne Rich. We study each individually and examine their poetic influence and impact on the world. We then conduct a close reading of some of their poems, with a particular focus on Angelou's 'Phenomenal Women'.
The course then moves on to the Sylvia Plath and P.K. Page, paying close attention to their lives and how their experiences were echoed in their poetry. Along with these two renowned artists, we explore the historical and literary context that influenced the likes of Judith Wright as we analyze her poem 'Woman to Man' to discover its deeper meanings. This course offers insight into feminism via its poetry to illustrate how these verses spread new ideas about gender and justice. We hope to inspire you with the craft and courage of these poetic giants as you come to understand their role in creating the world you know today.
Start Course Now