Epic Tragedies and Postcolonial Literature
This free course starts with Aristotle's approach before moving to contemporary observations of postcolonial literature.
Publisher:

NPTEL
This course will give you an overview of Aristotle's ancient philosophical approach towards art as the supreme imitation of literature before moving onto one of William Shakespeare's greatest tragedies, 'Othello'. From early Greece and 16th century England, you will then study a breakthrough play by 19th century Norwegian playwright and one of the fathers of realism, Henrik Ibsen.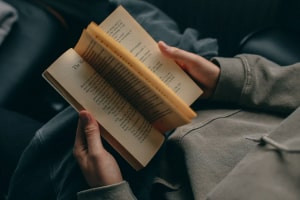 Duration

4-5 Hours

Accreditation

CPD
Description
This free online course will teach you about an important play that questioned the traditional roles of men and women in the 19th century. You will be shown how the central character of Nora emerges as a very strong-willed individual in 'A Doll's House' by Henrik Ibsen and how the text has been seen as a proto-feminist text and a humanist text. Next, you will also learn about the need to bring women outside of the home space, the criticism of cultures that undermines the right to intellectual freedom and intellectual development. You will be taken through the key points of William Shakespeare's moving tragedy, 'Othello' and a shorter work that is critical of English colonialism.
You will then be introduced to the greatest literary works with an aesthetic from antiquity, including Greek philosopher Aristotle's approach towards art as the supreme imitation of literature. Study the conception of poetry, tragedy and rhetoric, which are the foundations of Western literary thought over the centuries.
Finally, you will learn the principles and the kinds of imitation in the arts. Analyze the relationship between the text and the audience and the power of the sublime as an involuntary thing.
Start Course Now