Understanding the Marketing Environment
Learn about effective product positioning and marketing in a borderless economic world with this free online course.
Publisher:

NPTEL
Whether you are just starting out as a sales professional or as a marketing analyst, this free online course will afford you a crucial understanding of the factors that influence a firm's marketing operations. You will learn the skills of marketing in a borderless economic world and how to properly adapt product positioning in the global market. By completing this course, you will gain the skills needed to become a certified sales consultant.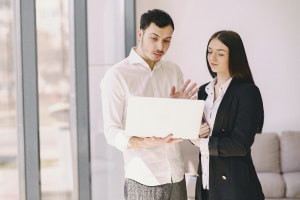 Duration

5-6 Hours

Accreditation

CPD
Description
This marketing course examines five vital economic trends and how they significantly affect world trade. You will consider why tariffs and quotas pose serious limitations to the exchange of goods and services globally. Discern how to eliminate the barriers of international trades through policies that shun trade protectionism and encourage economic integrations, with examples provided from modern case studies. You will identify the three types of global companies and why the strategies adopted for marketing will define an organization's orientation for international business. Learn about the important factors and variables through which global institutions conduct a continuous scan of their business environment to ascertain the economic infrastructure and other fiscal considerations. You will also learn to compare the global market-entry strategies through which a business can gain access to cross-border consumers, and discover the best approach for selecting the trading models that suit an organization. In addition, you will examine the process and importance of market research and analyze some concepts to overcome the challenges of a good marketing effort. You will also study diverse sales forecasting techniques, including how to evaluate the results and take the necessary actions.
Next, the procedures for performing in-depth market segmentation will be studied, which entails the process for linking needs to actions and how to deploy the market-product grid for building the framework relationships between potential buyers and products. You will be shown the five criteria which are considered when selecting a target market, and future expansion strategies to edge out the competition. You will be introduced to the concepts of product positioning and uncover why perceptual maps are effective tools for instilling products in the minds of consumers. The technical differences between goods and services, and how the distinctions provide the correct direction for marketing actions, will be covered. Discover how the five product levels integrate more customer values to create a customer-value hierarchy. Then, the models for classifying products and services into categories will be proposed. You will be shown why the benefits and values offered by products and services are the fundamental notions of marketing and how global institutions develop offers of value to satisfy customer needs. The models for eliminating the evaluation complexities of services will also be outlined.
Lastly, you will learn about the four distinct elements (also known as the "Four I's of service") which are used to differentiate essentially intangible products. The costs of inventory handling for a business will be highlighted as well as the crucial methods for service quality assessments. A comparison between customer expectations and actual experiences will be made, and the differences via gap analysis will be examined. You will consider the actual definition of items and mix decisions of products and how marketing managers decide the optimal length of merchandise lines when the company expands. You will be shown why new products are the lifeblood of a company as well as the different perspectives of item newness. The marketing and non-marketing factors, such as "feature bloat", which are used to assess the successes and failures of new merchandise will also be elucidated. These factors will help marketers to identify critical marketing dynamics to distinguish between winning items and blatant failures. Is the distinction between products and services still one of the greatest marketing confusions? Is an insignificant point of interest a cogent reason for new product failures? This course will examine these problems and consider the facts around them. Completing this free online course will give you the crucial skills required to understand the global marketing environment and make your own goals more achievable. You will master the skills for directing remarkable customer experiences and acquire novel ideas for creating products that are widely successful on a global scale. So why wait? Start this course today!
Start Course Now