Product Pricing in Managerial Economics
This free online course will teach you about product pricing to improve your understanding of business management.
Publisher:

NPTEL
Optimal product pricing is a fundamental part of managerial economics. In this free course, you will first be taught about the formulating 'right price' and its basic determinants. The material covers the three degrees of price discrimination and how it is achieved through consumer peculiarities and the nature of goods. By the end of the course, the natural basis for the determination of overall price will be highlighted.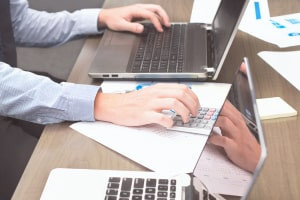 Duration

10-15 Hours

Accreditation

CPD
Description
This specialist certificate course is about product pricing in managerial economics. First, you will be introduced to multi-product pricing and the basic determinants of price. Price discrimination and its degrees will be covered, with graphical and numerical examples for a better understanding. International price discrimination will be highlighted, with a specific emphasis on dumping.
Then, you will learn about cost-based pricing and pricing based on the firm's objectives. Competition-based pricing will be specifically unravelled and the material will address product life-cycle pricing. You will also be taught how prices are set at the various stages of the business cycle, along with cyclical pricing and value pricing. Following multi-product pricing, you will also learn about Ramsey pricing (also known as the Ramsey problem or Ramsey–Boiteux pricing)  and transfer pricing, among other pricing models.
This course will be particularly interesting to anyone specialising in business management and useful to those working as sales managers. Marketing and commerce or economics students will also find this material to be relevant and helpful.
Start Course Now