Pricing and Marketing Mix Models in Marketing Analytics
Master effective pricing and marketing mix model techniques in marketing analytics in this free online course.
Publisher:

NPTEL
Take your marketing analytics skills to the next level by registering for this free in-depth course that covers pricing, marketing mix models and digital marketing analytics. You will learn the concept of pricing in marketing analytics, as well as how to approach a situation where there are multiple prices at multiple periods. You will also study the importance of macro-level cost analysis and different advertising models.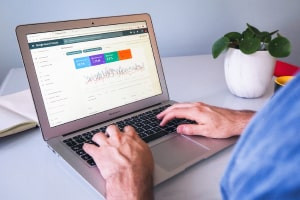 Duration

15-20 Hours

Accreditation

CPD
Description
Pricing and Marketing Mix Models in Marketing Analytics is a free online course that offers a comprehensive guide to understanding various marketing mix models, pricing, as well as different advertising models in marketing analytics. It will teach you how to solve pricing problems with different strategies, as well as how to use the power block pricing approach. Begin with an analysis of the skimming method of pricing and how it can be used to solve real-life problems in marketing analytics.
Next, you will learn about features of power block pricing, as well as how the power or electricity-based companies use it in their daily business activities. You will study the features of the markdown and dynamic pricing approach, as well as how some important business marketing decisions can be made with it. Then you will discuss diverse advertising models and how to use the macro-level cost analysis in marketing mix models. You will also analyze various strategies that can be adapted to support the power block strategy. Finally, master the use of macro-level cost analysis.
This free online course provides practical knowledge and numerous applications of pricing, market mix models, macro-level cost analysis a well as power-block pricing approach to ensure a great learning experience throughout. It will be of significant interest to anyone interested in using marketing analytics to upgrade their knowledge of ecommerce.
Start Course Now