Microsoft Project 2013
A free online course to learn about a project management software which is designed to assist a project manager.
Publisher:

Pavan Lalwani
You will get a practical demonstration of how Microsoft Project 2013 works in this free online course. In this tutorial, the step-by-step explanation will demonstrate the tools and functionalities through which MS Project enables a project manager to develop schedules, assign resources to tasks, track progress, manage budgets and analyse workloads. This is a useful tool to master for those looking at holding management positions.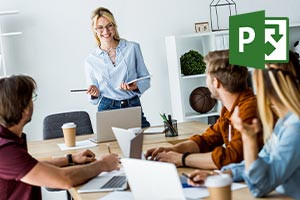 Duration

5-6 Hours

Accreditation

CPD
Description
Project management is the process where you lead a work team to achieve all project goals within the given constraints of scope, time and budget. Usually, a project document, that is created at the commencement of the development process, provides all the project related information. A challenge one may encounter is needing to optimise and allocate resources to meet all the predefined tasks. So, can a software program help in project management? You will learn about all the critical functionalities of MS Project in this tutorial. You will begin by understanding the key functionalities of tasks, predecessors, options and calendars. While learning about the features of MS Project, you will also get familiar with some important project management concepts such as critical path, work breakdown and cost analysis. You will learn how to categorise tasks and assign milestones. The tutorial progresses with the help of explanatory videos focussing on just one tool or functionality per video for easier understanding.
Next, you will be introduced to several tools, options and functionalities to show how MS Project can create budgets based on tasks assigned and resource rates. Can resource information be shared between projects? Can you assign a resource to multiple tasks? Can MS Project customise the programme to meet the different project needs and demands? The tutorial will answer these questions and more as you learn about the key functions of 'View', 'Task', 'Project', and 'Resource' menus. A project team has to complete a project within the established timeline and budget. The tutorial will explain how the software program can be used to add constraints, link/unlink and update tasks, synchronise how your team members can collaborate on a project and analyse the project cost and resources. You will get familiar with the management tools that are used to track the progress of a project and learn how to navigate through the program for answers.
What is resource levelling in Project 2013? Or, how do you level tasks in MS Project? In the last module, you will learn about the tools and functions of MS Project that enable resource levelling, task inspector, filtering, grouping, tables and reports. Project 2013 includes graphical reports and there is no need to export data to another program. It has a wide range of view options for tables, charts and reports to meet the needs of any user. It also includes a report organiser and troubleshooting or help menus. The tutorial explains the easy to use interface with short videos and formative questions that provide feedback for quick recapitulation and absorption of facts. A project management professional has the capability to balance the timeframe, budget and overall scope of a project. This makes them indispensable for any organisation. This tutorial will teach you to work with a useful management tool and help you to progress in your career. Do not miss the opportunity and enrol in this free course now.
Epilepsy Warning: The videos in this course start with fast, flashing lights that may cause discomfort and/or seizures for those with photosensitive epilepsy. Viewer discretion is advised.
Start Course Now