'MS Project 2013 Advanced' is a free online course that discusses the features through which critical aspects of project management can be addressed. Learn about planning, scheduling, collaboration, reporting, resource management, and more. With advancing technology in all fields of work these days, using software to manage projects is the best and most effective option. Register for this course today and boost your project management skills!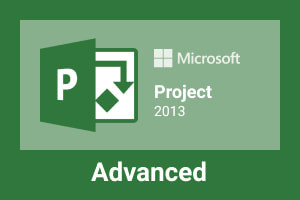 Duration

4-5 Hours

Accreditation

CPD
Description
MS Project 2013 is the preferred project management tool that enables project managers to handle complex projects with multiple tasks. By taking this course, you will learn the more advanced aspects of this popular project management software. This course will teach you how to use this tool to develop a plan, baseline and forecast using reporting tools. You will also learn how to track and control project commitments, communicate these and report the status of resources and deliverables, ensuring timely completion. Explore various shortcuts for opening and saving files, assigning resources, managing project costs, setting up earned value tracking, and much more. Discover handy tips for exchanging data with other projects as well as linking and embedding data. The course is built around simplifying your life and helping your projects succeed. It is a follow-up to the Microsoft Project 2013 Basic course, ideal for those seeking to enhance their project management expertise.
Without the right tools, project planning and management can become overwhelming. This course incorporates the requisite tools for both sides of the equation. You will be presented with the advanced project management features Microsoft Project has to offer, and you will learn how to develop a project plan and allocate resources to diverse tasks. Furthermore, you will study the techniques of tracking the progress of a project and managing a budget. You will explore how to effectively modify the built-in templates of MS Project to suit a project's requirements. You will master how to manage tasks and resources, work with calendars and create detailed project plans. Knowing how to use Microsoft Project's desktop tool for managing projects is a necessity in the project management world. How else would you efficiently keep track of and report on multiple project variables, including tasks, resources, timing and milestones? When it comes to reporting, the course will show you how to generate eye-catching graphical and visual reports. Additionally, you will learn how to customize fields and share various customizations and configurations.
This comprehensive course provides you with an advanced-level understanding of this important software which will be of immense value to you within your project management role. In addition to examining task lists and structures, this course teaches you how to manipulate project views and produce useful reports. Project managers and other business professionals who are familiar with Microsoft Project 2013 and want to step up their game will greatly benefit from this course. The course would also be of benefit to students of all academic backgrounds, however, a basic knowledge of Microsoft Project would be an advantage. If you are interested in project management, or you are a professional seeking additional knowledge in this field to improve your project management skills, this advanced course is for you. Register for this free online course today and take your professional skills to the next level!
Start Course Now