This course is designed for new users of Microsoft Project 2013. It discusses the features of this project management software product and includes rich illustrations for easy comprehension. MS Project 2013 improves the efficiency, organization and speed of project completion. Register for this course today and take your career to the next level!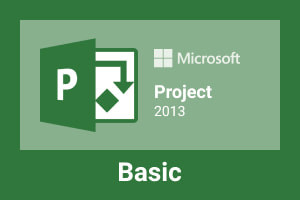 Duration

3-4 Hours

Accreditation

CPD
Description
MS Project, the project management software program by Microsoft, is a must-have tool for project managers. The software helps develop a schedule, assign resources to tasks, track progress, manage budgets and analyze workloads for ongoing projects. This course discusses the various features of the software program along with examples for easy understanding. The tool improves the efficiency, organization, and speed of project completion and is available in a standard as well as a professional version. The professional version includes extra features such as tools for team collaboration and access to Microsoft's Project Server. Both versions allow users to keep track of every aspect of a variety of project types, including the ability to share and communicate between programs, trace task paths and create graphical reports.
If you are new to Microsoft Project 2013 or upgrading from an older version of the software, then this course is designed specifically for you! Knowledge of Microsoft Project is a great advantage for anyone whose job involves managing many people and resources. Discover how to design custom projects, use templates, and export your work to other Microsoft programs. You will explore other functionalities ranging from uploading to the cloud, allocating resources, managing calendars, the touch screen feature and much more. This course educates you on how to better manage your project's deadlines, tasks, and resources. Study how to handle standard procedures such as setting up project files, creating tasks, assigning resources, and using baseline calculations to track progress. Plus, you will learn how to report project information and share it with others.
'Microsoft Project 2013 Basic' is a free online course created for businesses and professionals to help better manage individual projects within companies. Over time, some principles of MS Project have changed, and in the MS Project 2013 version, there have been many additions and functional changes. Decades ago, everything would be done on paper. You'd have pages of notes, and copies would be made for everyone who had a role in the project. Nowadays, project management software can make managing and completing a project easier than ever before. Tracking the progress of a project is as easy as signing into the program. This course is intended for students, researchers, project managers and anyone interested in gaining relevant project management career skills. Upon successful completion of this course, you will possess all the tools you need to use Microsoft Project 2013 to organize, access, and deliver your projects in record time. So, what are you waiting for? Begin this course today and boost your project management skills!
Start Course Now