Introduction to Production Planning and Control
Study the wide scope of production planning, control and the benefits of inventory control in the engineering field.
Publisher:

NPTEL
This free online introductory course on production planning and control will give you a detailed guide on the scope of production planning, production control and capacity planning of industrial engineering. Learn about the specifics of inventory management, which includes the need, benefits and models associated with the optimization of resources of an organization.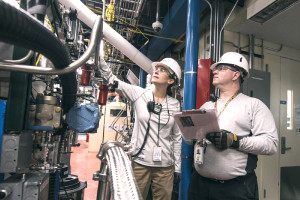 Duration

4-5 Hours

Accreditation

CPD
Description
Production planning and the need for it is the main focus of this course. Learn about the activities carried out under production planning and control, and how you can engage properly in this process. Study the concepts of aggregate planning, material master production schedule, the stages of planning, and production control.
This course also introduces you to capacity planning, including different methods used to deal with long- and short-term capacity planning. You will also learn about scheduling and priority sequencing.
Following this, you will focus on inventory, especially in how it relates to engineering projects. You will learn about the ABC analysis of inventory, the QR model, and the periodic inventory models. You will also learn how to establish optimum lot size formula and how to take into account the lead time in determining the reorder point. Finally, you will be introduced to the Wilson model and the gradual replenishment model of inventory.
Start Course Now