Inventory and Quality Management
A free online course on inventory and quality management best practices that can help you reach your business goals.
Publisher:

Saylor Academy
This free online certificate course will give you insights into the standard practices of proper inventory and quality management. The modules have been specifically developed around one of the most important aspects of an organization – operations. The course covers vital topics such as inventory control and quality inspections and standards, which can help you boost operational efficiency in your own business or department.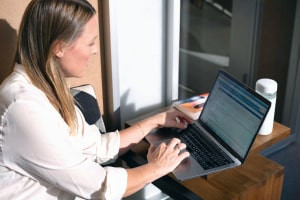 Duration

1.5-3 Hours

Accreditation

CPD
Description
The goal of every manufacturing organization is to deliver products to its customers: not just any product but products that will meet customers' requirements as well as satisfy their needs. In the very competitive business environment of the 21st century, organizations must maintain their competitive edge and also ensure that they meet (or even surpass) the quality requirements of customers to gain a good share of the market and generate sufficient revenue. Quality management is a primary concern in operations departments. Though all employees and managers should be concerned with maintaining quality, most firms have a specialist team dedicated to ensuring a consistent quality of production. You will learn about quality management and its many different forms as well as about quality control, which usually involves the random sampling of products coming off the production line, with the goal of ensuring that all are up to standard. 
This course starts by introducing you to inventory management, which will help you gain a thorough understanding of what 'inventory' is. It then covers topics such as inventory costs, and the benefits and dangers of quality management as well as of quality control. The material will then explain the concept of total quality management (TQM) and will teach you about the practice of quality inspections and standards, which help an organization ensure that poor quality or defective products don't leave the premises and go to market. This course highlights the main elements of quality control with a primary focus on inspection as an effective way of ensuring that the quality standards are met and thereby reducing the risk of having to redo the work at possible financial loss. 
The material covered will help quality management professionals gain the required knowledge needed to maintain high-quality standards in an organization. It will also assist operations managers as it provides the necessary insights to plan inventory. It will be of great help to entrepreneurs or aspiring business owners who need to know how to efficiently run a business by controlling inventory and meeting customers' quality requirements.
Start Course Now