Understanding Cost of Quality and TQM Tools
Learn about Quality Management standards and practices with this free TQM certification course on the Cost of Quality.
Publisher:

NPTEL
This free online Total Quality Management(TQM) Certification Training course will show you how to implement a quality management system. Here you will learn that Cost of Quality is not about the cost of creating a quality product or service but rather the cost of not creating a quality product or service. It is essential that quality managers are familiar with Cost of Quality and important tools for improving Total Quality Management.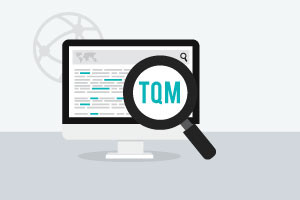 Duration

1.5-3 Hours

Accreditation

CPD
Description
This course will first introduce you to quality, quality assurance, and Total Quality Management. You will study the aspects of traditional management and look into the different variables that affect quality. The course will teach you what customers are looking for in terms of quality. You will also study contemporary quality philosophies and management strategies as well as the consequences that poor quality bring to the organization. You will also learn the enormous effect of quality mismanagement.

Next, you will study the visible and hidden costs of poor quality. You will learn the different quality management systems such as the TQM(Total Quality Management), the ISO 9000, and the Six Sigma. You will learn where to begin looking for quality problems as well as study the Deming Model of Quality Management. You will cover the two modes of quality control and learn that operations are a transformation process that you can manage with the right tools.

Business strategies for ensuring quality are essential, but can often be difficult to manage. This course will teach you about the tools that you can implement in a quality management system which can help you identify problems before they arise or prevent them from reoccurring. If you have already studied Alison's Introduction to Quality Management course, take this Cost of Quality course and bring your quality management skills to the next level.
Start Course Now