International Trade Policy
Master the complexities of international trade to learn how policy affects the economy in this free online course.
Publisher:

Saylor Academy
This free online course explains the impact of international trade on national economies. We delve into the nuances of trade policy to demonstrate how they can drive or cripple economic growth, which greatly impacts the welfare of the country's citizenry. This course is packed with exciting topics that lay bare the important aspects of international trade to arm you with the skills and knowledge required to work in this field.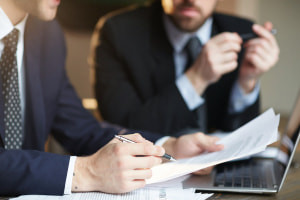 Duration

1.5-3 Hours

Accreditation

CPD
Description
This free online course sharpens your knowledge of importation and exportation. Almost all countries (developed, developing or under-developed) export and import products. How do they decide what to export or import? What guides these decisions? We answer such questions to help you understand how international trade affects local economies. No single country has all it needs to meet all of its economic, physical, agricultural or even military needs so each country has to trade. This raises questions as to the extent a country should allow the importation of certain items and their impact on the economy (especially one that is still growing).
We introduce you to international trade models that explain important aspects of international trade that may not be immediately clear. We examine key issues like import quotas, tariffs, export subsidies and so on. The course then moves on to investigate the effect of government actions (and inactions) on international trade. A country's system of government can define its trading relationship with other countries and its import and export decisions can affect its economic health. This course covers such complex topics by breaking them down to provide answers to your questions.
Many people see international trade as purely the business of the government or very big international corporations but in reality international trade concerns everyone. As an industrialist who is in the business of manufacturing (whether on a large scale or small scale), chances are that some of the materials you use for your manufacturing operations are not produced in your country. Do you know where they come from? Do you know how they enter your country? As a farmer who produces cash crops, do you know which countries may need your product? Do you know the position of your country's government regarding your trade goals? This course answers such questions and equips you with the information about international trade policy you need to successfully move goods between countries. It suits small business owners looking to cross borders or anyone working in an international firm who wants to move upwards.
Start Course Now