Introduction to International Trade
Learn about international trade and how it helps develop the world's different economies in this free commerce course.
Publisher:

Saylor Academy
This certificate course in international trade will give you a broad view of what international trade entails as well as the important factors that affect it. It will help you understand how countries of the world participate in foreign trade and the factors that affect a country's decisions when trading internationally.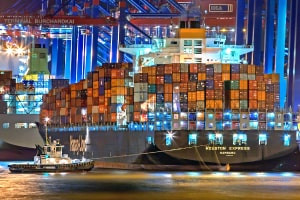 Duration

1.5-3 Hours

Accreditation

CPD
Description
Many of us have heard about international trade but what do we understand about it? What does it involve and why do countries decide to participate in international trade? This type of trading is not as simple as normal, day-to-day 'trading' and it is definitely not just about selling a product. How do countries of the world decide what product to export and what product to import? How do these countries decide with whom they should trade and how they should go about it? How do they decide if they should trade for foreign currencies or a needed product? These and many more questions will be answered in this short course.

The material has been designed to help you understand what international trade is all about. It begins by introducing you to the history of international trade, the legal framework involved as well as the institutions that help to drive it. Topics covered include trade controversies, the General Agreement on Tariffs and Trade (GATT) as well as the Uruguay Round, giving you a comprehensive understanding of how current trade policies came into place. You will then move on to learn about the Ricardian Theory of Comparative Advantage, including the assumptions it makes, the difference between absolute and comparative advantage, and the motivation for international trade. The course then teaches you about the pure exchange model of trade, with examples of trade patterns, before moving on to discuss economies of scale, monopolistic competition, factor mobility, income redistribution and the effect of trade on real wages.

Are you an industrialist who produces goods and services? International trade affects you because chances are some of the raw materials you use for production are not manufactured in your country but are imported. Having a full understanding of international trade policy can be vital for the success of your business. Are you a local business person involved in buying and selling? International trade affects you. Are you an economist who is looking to get more understanding about how internal trade can affect your country's economy? This course on international trade will be very useful in answering many of the questions you might have. International trade doesn't just affect the government; it affects all of us from the work we do to the products we can buy and the prices we can buy them for. Whether you are a business person who's looking to know how your country's international trade policies affect you or a student looking to expand your knowledge, this course will provide you with the knowledge and tools to take your study of international trade to the next level.
Start Course Now