Beginner in International Trade: Theory and Policy
Learn about the effect of countries' international trade policies on their economies in this free online course.
Publisher:

Saylor Academy
Of the many factors that influence a country's economy, its trade policies are one of the biggest. This free online course on Introduction to International Trade: Theory and Policy will take you through the subject of international trade and what informs these policies. You will learn about key factors including import quotas, economies of scale, lobbying, and producer surplus and the role each of them play in the import-export industry.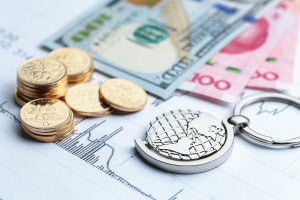 Duration

3-4 Hours

Accreditation

CPD
Description
Countries of the world (whether developed, developing or under-developed) all have products or items they are known to either export or import. The question is, how do countries decide what they export or what they import? What are the parameters these countries put in place to be able to make decisions on what to export and what to import? The answers to these questions will help you understand how well a country is doing because international trade affects a country's economy in no small way. There is a popular statement - 'no man is an island' and this simply means that there is no single country of the world that has all it needs to take care of its economic, physical, agricultural or even military needs; each country has to reach out to another country that has what it needs to be able to satisfy these needs. The question here is, to what extent should a country allow the importation of certain items and what is the implication of importation to an economy – especially a growing economy?
This international trade and logistics course is divided into two chapters. The first chapter begins by introducing you to the basics of international trade – the history, legal framework as well as the institutions that are involved in international trade. Going further, the course takes you through the Ricardian theory of comparative advantage, the pure exchange model as well as the general theory of comparative advantage. The second chapter of this course begins by examining the effect of trade policies in a perfectly competitive market. It then covers export and import and the effect the political economy of a country has on international trading. Do you know that the system of a country's government can affect the country's trading relationship with other countries? Do you understand how your country's import and export decisions have a way of affecting your overall income and wellbeing? This international trade course is packaged in a simplified manner to comprehensively answer all of these questions.
So many people see international trade as the business of the government or very big international corporations. The truth is that international trade concerns everyone. As an industrialist who is in the business of manufacturing (whether on a large scale or small scale), chances are that some of the materials you use for your manufacturing operations are not produced in your country. Do you know where they come from? Do you know how they get into your country? Do you know how the prices of these materials come to be? As a farmer who produces cash crops or even food crops, do you know that there are countries that may need your product and do you have any interest in exporting your product? Do you know the position of your country's government regarding your interest to export that product? As a consumer of products, do you know the process of getting the products into your country and the factors that affect the price? If your line of work or study includes law, commerce, economics or international relations then you should refine your knowledge on this critical field by enrolling in this free online course.
Start Course Now