How To Polish Your Media Presence
Polish your media presence, learn to film talking head videos and nail media interviews with this free online course.
Publisher:

TJ Walker
Personal development and habits expert T.J. Walker offers techniques, advice and recommendations on media presence. By taking this free online course, you will explore how to produce talking head videos to get your message across to your audience with confidence and style. T.J. will also provide media interview techniques and how to eliminate all unnecessary verbal tics and filler. Enrol now!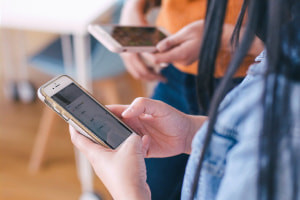 Duration

1.5-3 Hours

Accreditation

CPD
Description
When it comes to conveying a message to clients, customers or prospects, what tool comes to mind as the most effective for you? Well, this course will show you the first thing to grab when communicating with customers, clients and prospects. Looking your best on camera is primarily about feeling comfortable. As someone in the spotlight, it's best if you can forget about your appearance, knowing that you have taken care of it. Focus on being yourself. This course by personal development and habits expert T.J. Walker will teach you how to look your best on camera. Also, T.J. will show you ways to make a proposal stand head and shoulders above that of your competitors through talking head videos. Verbal tics are short, meaningless words (or sounds) used in conversation to fill the little pauses while we determine what to say next. Do you use words like "mm", "uh" and "Um" in your conversations? This course will help you eliminate verbal tics with quick and easy methods.
How can you tell if your presentation was successful or not after it has been delivered? T.J. will show you how to get feedback from your audience and which responses suggest that your presentation was successful. After that, he will explain how to take phone call interviews and the Dos and Don'ts of a phone interview. When preparing for an interview, there are chances that you will forget some of the messages you plan to deliver. In order not to forget, you need a cheat sheet. A cheat sheet is a piece of paper with written notes designed to enhance memory during an interview. This course will teach you how to prepare a cheat sheet and the concept of soundbites. T.J. will explain the importance of using smaller words and how more complex words can make you appear nervous. In addition, you T.J. will teach you the concept of data dump blues and how to avoid them.
Podcast and radio may have some shared similarities, but that does not make them the same. This course will show you the difference between podcasts and radio programs. You will learn how to be a good guest on a podcast and radio show. You will also gain insights to determine your corporate media policy and utilize whatever approach the corporation you are working with has towards media interviews. Media training plays a vital role in taking your career to the next level. This course is essential for anyone who wants to learn how to utilize their words, tone and body language to express their message effectively. This course is for beginners and professionals from all areas of business, from entrepreneurship to management. By taking this course, you will be polishing your media skills by giving a fantastic speech or message that leaves an impact on your audience. Polish your media presence by enrolling today. 
Start Course Now