In this free online course, you will learn how to build a profitable brand. This course will teach how to position your brand boldly to attract high-paying premium customers. You will learn how to differentiate your brand in the marketplace and stand out from the completion. Besides, you will learn how to present your brand attractively to the customer visually, work with influencers and become a well-recognized and powerful brand.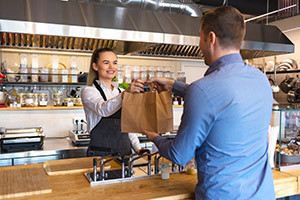 Duration

1.5-3 Hours

Accreditation

CPD
Description
In this free advanced branding course for small businesses, you will learn how to become a powerful branding manager and marketer. In this course, you will learn all the tactics, strategies, and little secrets that go behind closed doors for highly successful small business brands that generate hundreds of millions of dollars in sales. You will kick-start this course by setting up the right foundations and position your brand powerfully and correctly to premium customers. You learn how to leverage the 4Ps of marketing "products, price, promotion, placement" to position your brand in the marketplace and differentiate it from other commodity businesses that only compete on price and low-margins. This first step will not only bring you so much more money, but will also elevate your brand to a legit, unique and powerful brand that serves and precisely attracts a specific group of profitable customers and no one else.
The scond pat of the course will walk you through a thorough analysis of brand style, themes, personality, visual photography, and brand identity. You will learn through tens of examples and case studies how to design a bold and unique logo, how to take desirable and cohesive products photography, how to design and optimize your website and Amazon store both for attractiveness and sales conversions, how to present your brand photography beautifully on social media besides how to create personalized and eye-grabbing packaging design that grab customers by the heart and gives them no choice but to buy your product. The course will also go through tens of examples from the top leading massive brands such as Nike, Apple, Lego, Coca-cola and more and teach the power of brands archetypes and how to leverage them to adapt a unique personality that matches your customers unique style and attracts them to join your brand, fall in love with it and buy more products. Furthermore, you will learn how to take your robust brand and turn it into multi-million dollars business, you will walk through a step-by-step process of how you can scale your brand marketing and promotions through working with influencers and paid advertising besides partnering up with other media creators to drive move awareness, authority and trust toward your brand.
You will also learn how to scale and widen your distribution, which means you will sell your products to more customers in more places be it locally, nationally and internationally, you will learn how to work both with retail consumers and distributers or retailers and make your brand widely recognized as a national or global brand. You will also learn through tons of examples of how you can scale your product line to more products that you can up-sell, cross-sell to existing customers or create new low-entry offers that attract new customers to your brand later on to sell them more expensive items which in returns will make you a lot whole more money. At the end of the course, you will go through a detailed step-by-step case-study of a $198 Million brand and teach you how you can steal their strategy to your benefit. This course puts you on the right track for building a successful business and becoming a powerful small business brand. If you are looking to become a powerful and strategic entrepreneur, or branding and marketing manager, then this course is going to be your ultimate guide to profitable and scalable business branding. Enroll non. See you on the inside.
Start Course Now