Foundations of Facebook Marketing and Marketplace
See how to develop viable Facebook marketing strategies to promote your business with this helpful free online course.
Publisher:

Stone River eLearning
Are you unsure of how to promote your product and sustain its long-term presence on Facebook? This course will help you position yourself as an expert in using Facebook to promote your business, brand or products, resulting in increased growth and engagement. Study the proper ways of using Facebook to promote your business by successfully marketing your products. Learn how to make use of your Facebook marketing by enrolling today.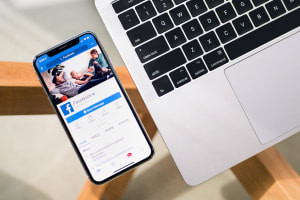 Duration

3-4 Hours

Accreditation

CPD
Description
Facebook's features are designed for businesses that want to build genuine relationships with their customers. This course will teach you how to advertise your business on Facebook using your personal profile, business pages and advertising (Facebook's paid marketing segment). It begins by introducing you to the world of Facebook marketing and the distinctions between using personal accounts, business pages, groups and fan pages to promote your brand. It will cover the most effective techniques for selling products on Facebook as well as learning what to expect - and when to expect it - from various marketing strategies. Following that, the concept of content 'going viral' on Facebook is explained and you will learn about the importance of advertisements in making content as popular as possible. Furthermore, the course demonstrates the process of creating a successful post that garners a lot of attention (or 'engagement') in the form of a large number of likes, shares and comments.
Next, you will see why simply advertising your business on Facebook is not enough to promote it. The many approaches to Facebook promotion will be broken down so you can determine the ones that produce the most consistent long-term results for your needs. The best practices for marketing a business through a personal Facebook page are demonstrated but you will also learn how to set up a Facebook business page that looks professional and engaging. Next, the material explains how to buy and sell products on Facebook Marketplace. The procedure for and benefits of employing local groups for networking are also described. You will master how to use the Facebook mobile app to put your products on Marketplace and assess your sales posts' outcomes.
Finally, the course discusses the most important Facebook marketing strategies for increasing optimal content engagement: discover the methods for increasing likes, shares and comments by posting creative topic ideas. Study the Facebook algorithm's criteria and comprehend how to exploit it to your benefit. The process and importance of marketing with Facebook advertisements are explained. You will grapple with the advantages of automating social media marketing as well as methods for targeting and retargeting your ads. Finally, the material introduces the concept of using Facebook Live to interact with an audience, even from your mobile device. This comprehensive course offers all everything you need to know to successfully market your products or services on Facebook groups and marketplace - all with just one enrollment.
Start Course Now