Diploma in Innovation Management for Food and Beverage Manufacturing
Learn about innovation processes and operational roadmaps in the food and beverage industry with this online course.
Publisher:

Biawiz Ltd
This free online innovation management for food and beverage manufacturing diploma course will help food and beverage manufacturing professionals who are continuously trying to come up with new ways to attract customers and get their items off shelves. With this course, you will learn to tackle challenges in the food innovation process, realise growth opportunities, increase the power of your brand, and much, much more!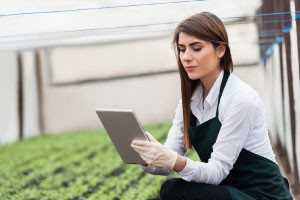 Duration

6-8 Hours

Accreditation

CPD
Description
This course will introduce you to the benefits of implementing a robust and structured Innovation Process. You will study the steps involved and explore the product portfolio, food values and design criteria, the main food and consumer trends, markets and cultures, consumers groups, and product and package opportunities. You will also learn how to screen ideas, assess the feasibility of options, and develop a comprehensive design brief. These skills will assist your product development and increase the power of your brand with a view to winning and retaining consumers.

Next, you will study the impact of ingredients, packages, and suppliers in your innovation process as well as the steps necessary to ensure consistency of supply and to protect your brand. You will learn the importance of fittingly designed labels and artwork and study the main operating standards, company policies, and portfolio management processes. The course will also teach you the most important mechanisms used to sustain performance and the tools needed for effective implementation of a systematic innovation process.

Noreen O'Connell has 25 years of experience working in the global food industry and works with food manufacturers who are scaling their operations and brands for export markets. The knowledge and expertise she teaches in this course will benefit companies who are expanding their products and portfolio as well as a job seeker who is preparing for employment in the area of food and beverage innovation. Try out the course now, and start learning from an expert, today.
Start Course Now