Advanced Diploma in Genetic Engineering - Theory and Application
Learn about the roles of performance and reward management systems in an organization with this free diploma course.
Publisher:

NPTEL
This free diploma for performance and reward management course gives you some great insights into the concept of performance management systems from the key components, guiding principles, and characteristics of an ideal performance management system. You will learn about employee benefits and individual incentive level plans. By the end of this course, you will be better equipped at grading jobs. These are great skills, so get started, today!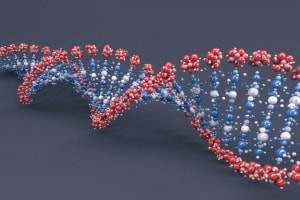 Duration

20-30 Hours

Accreditation

CPD
Description
Advanced Diploma in Performance and Reward Management is a free online course that begins by introducing you to the meaning of performance management as well as the key components and guiding principles of performance management. You will learn about the aims and objectives of a performance management system. You will also be familiar with the challenges in implementing a performance management system and the reasons behind a poorly implemented performance management system. You will be able to explain the outcomes of performance appraisal and the appropriate methods employed in managing underperformers.
The course then explains the concept of strategic reward management along with the significance of having fundamental values. You will gain an understanding of the purpose of reward strategy as well as the important link between the HR strategy, reward strategy, and the line management capability. Next, you will learn about important laws and regulations, the components of the Hay group engaged performance model, and the concept of the broad brush reward strategy.
Furthermore, you will get familiar with the significance of valuing and grading jobs as well as the determination of pay levels. You will be able to explain the relevance of employee benefits and pension schemes. This free online course will be of great interest to students, researchers, and anyone with an interest in organizational management. So, register for this course and start your next learning journey today.
Start Course Now