Diploma in Immunology
Study the complexities of the immune system and the technologies and methods used to analyze it in this free course.
Publisher:

NPTEL
This free online medical course introduces you to the basic knowledge of immunology and the roles the immune system plays in the body. It will provide an understanding of the cellular and molecular basis of immune responsiveness. As an up-and-coming interdisciplinary domain of research, this course has been designed based on current literature and provides a general understanding of the basic immunological techniques for maintaining good health.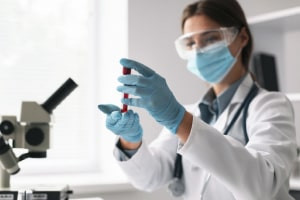 Duration

10-15 Hours

Accreditation

CPD
Description
The course kicks off with the basics of the immune system, hematopoiesis (the production of all of the cellular components of blood and blood plasma) and lymphoid organs (such as bone marrow, the spleen and the tonsils). It goes on to emphasize the main features of inflammation and why this response is so important when infection occurs. Next, the key mechanisms and cellular players of innate and adaptive immunity will be explained, and the genetic basis for immunological diversity is discussed. 
Next, the material explains the various mechanisms that regulate immune responses and maintain tolerance under the generation of antibody diversity. Finally, you will learn about the key events and cellular players in antigen presentation, and how the nature of the antigen will shape resulting effector responses. The relevance of using the basic techniques for identifying antigen-antibody interactions is also discussed in detail.
Upon completion of this course, you will be able to understand the roles of the immune system in both maintaining health and contributing to disease. This course - Diploma in Immunology - is informative and will interest students studying life sciences, biotechnology, genetic engineering or those who have an interest in these topics. Why wait? Sign up for this course and start learning more about immunology today!
Start Course Now