Advanced Diploma in Bioengineering: An Interface between Biology and Medicine
Learn about the significance of the integration of biology, engineering and medicine in this free online course.
Publisher:

NPTEL
In this free online course in bioengineering, you will study the various ways in which engineers and clinicians can collaborate effectively to solve a range of societal problems. You will learn about the concepts of gene cloning and biotechnology. Genetics, developmental biology, evolution and proteomics will also be discussed. Consider the technological advancements that are being made in these fields and analyze how they can be improved upon.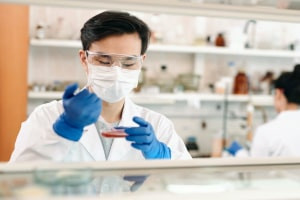 Duration

6-10 Hours

Accreditation

CPD
Description
Bridge the gap between the sciences of engineering and medicine in this free online course on bioengineering. You will consider the various global problems that bioengineering, using the various technological advancements in the field, aims to solve. In the first section, you will be introduced to the significance of major life processes such as growth, reproduction, evolutionary adaptation and the properties of cells. You will also examine the various technologies associated with biological research such as polymerase chain reaction (PCR) and electrophoresis.
Next, you will consider the various applications of biotechnology and DNA tools. See how these tools can be used in various sectors like agriculture, clinical research, medicine and more. There will also be a series of laboratory demonstrations that reveal the practical uses of some of these tools. Then, you will study the fundamentals of genetics, where you will examine the properties of Mendelian genetics and how its laws influence the patterns of inheritance in plants, animals and humans. The concepts of 'genetic recombination', 'cell cycles' and 'cell development' will also be discussed.
Finally, you will be introduced to the field of proteomics, which features the properties of amino acids, proteins and the applications of protein-related technology, showing how they have driven this field. The basics of mass spectrometry and its applications, as well as the various tools used in the study of biomolecular interactions and the structure of proteins, are also analyzed. This course will be highly beneficial to anyone in the field of bioengineering, genetic engineering, biotechnology, medicine and other related disciplines.
Start Course Now