Introduction to Bioengineering and Biotechnology
Learn about the significance of the integration of biology, engineering and medicine in this free online course.
Publisher:

NPTEL
How can bioengineers and clinicians collaborate effectively to solve a range of societal problems? In this course on bioengineering and biotechnology, you will first understand the properties, roles and interactions of cells to perform bodily functions. Next, you will study various concepts within the field of biotech as well as its current and future applications.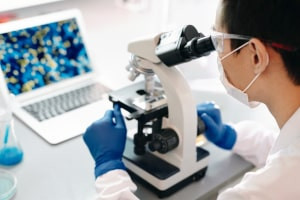 Duration

6-10 Hours

Accreditation

CPD
Description
This free online course in bioengineering aims to bridge the gap between the science of engineering and medicine itself. You will consider the various global problems in which bioengineering, using the various technological advancements in the field, aims to solve. In the first section, you will be introduced to the significance of major life processes such as growth, reproduction, evolutionary adaptation and the properties of cells. You will also compare the distinguishing features of plant and animal cells.
Next, you will learn about the functions of nucleic acids, which are the basic components of DNA and RNA. You will study the different features of DNA and RNA as well as their structures and bases. The basics of gene regulation will also be analyzed and you will see the important milestones and discoveries related to nucleic acids and the central dogma of molecular biology. Thereafter, you will learn about the properties of plasmids and the fundamentals of gene cloning.
Finally, you will examine the various tools and technologies associated with biological research such as polymerase chain reaction (PCR) and agarose gel electrophoresis. See how the application of these tools can help with the duplication and the amplification of DNA. This course will be of interest to anyone in the field of bioengineering, genetic engineering, biotechnology, medicine and any other related discipline, giving you a solid theoretical grounding in aspects of biotech and bioengineering.
Start Course Now