Understanding Research Methods and Approaches
Tackle qualitative research methods, fieldwork, literature reviews and more in this free Development Studies course.
Publisher:

NPTEL
This free online course offers a general introduction to understanding different research methodologies and various approaches. Development research methods combine rigorous academic study with practical skills. You will learn the significance of linking the gap between theory and practice, where knowing how to write a persuasive proposal or budget plan is just as essential as understanding technical concepts.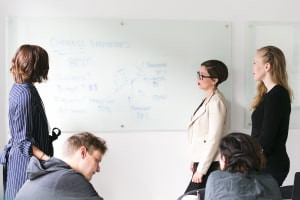 Duration

5-6 Hours

Accreditation

CPD
Description
'Understanding Research Methods and Approaches' is a free online course that provides you with a general introduction to widely used research methods such as diary studies, case-study research and focus groups. See how researchers use multiple methods and approaches to conduct case studies and use diaries as a reflexive research tool. By taking this course, you will learn the purpose of a 'literature study' and how to use it to analyze a published body of knowledge through summary, classification and comparison.
Next, you will learn about qualitative research methods, what they entail and when they are most effective for undertaking research projects. How to get a community or group of people involved in the research process to increase the participatory process will be discussed in detail. Finally, this course will teach you how to analyze the data once it is collected. It will help you to develop your critical thinking expertise, as well as analytical, research, and communication skills that are globally sought-after and incredibly beneficial. 
Those who understand the research methods in Development Studies have a wide range of career options. Careers in development research organizations, charities, lobby groups or roles in government are all possibilities. If you are interested in a career where you can create real-world change, then this course is for you. Start this course today and become an expert in understanding the various research methods and approaches in the exciting and growing field of Developmental Studies.
Start Course Now