Psychology - Research Methodology
Gain a greater understanding of the theories and ethical issues behind key psychology concepts with this free course.
Publisher:

XSIQ
This free online course, Psychology - Research Methodology, introduces you to experimentation and report writing for psychology experiments. It will discuss the different types of statistical methods commonly used by researchers such as descriptive statistics and inferential statistics. By the end of the course, you will know how to find the links between events, experiences, and behaviors using professional research methods.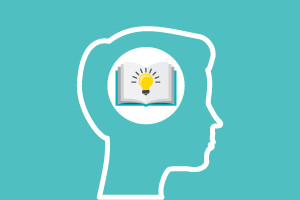 Duration

3-4 Hours

Accreditation

CPD
Description
This psychology course will first introduce you to descriptive statistics which you will find useful in organising, summarising, and describing data. You will then look at inferential statistics which can help you interpret the data and make inferences from observations of a sample. The course will also cover participant selection, random sampling, stratified sampling, and participant allocation. You will also look into the placebo effect and the experimenter effect.

You will then study single-blind experiment, double-blind experiment, independent variable, dependent variable, and hypothesis including operational hypothesis. You will study the correlation method of investigation and a scatter diagram. You will learn how to write a conclusion which is a judgment about the meaning of the results in an experiment. Finally, the course will teach you the importance of referencing a research material and providing the necessary information so that the readers can easily locate the reference.

Conducting research takes more than just gathering data and writing it down. There are ethical principles and rigorous standards that should be observed and maintained by the researcher. This psychology research course focuses on the methodology and ethical considerations of psychological research that must be taken into account. These are essential skills for any psychological researcher, so check out the course today and learn something useful in just a few short hours.
Start Course Now