Introduction to Developmental Research
See how modern developmental research aims to mitigate inequality in world development with this free online course.
Publisher:

NPTEL
'An Introduction to Developmental Research' tackles an important area of study that takes a look at inequality in the world. Developmental research tries to find solutions to enhance the lives of citizens in developing countries by identifying workable strategies to help mitigate poverty and secure human rights.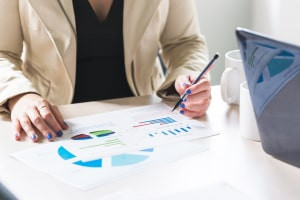 Duration

4-5 Hours

Accreditation

CPD
Description
'Developmental research' is a broad field and aims to understand the relevance of what changes and what stays the same in the world; how and why development happens and how and why it stalls. In this exciting course, you will first be taught to distinguish between 'development practitioners' and 'development academics' as well as the different developmental research types available.
Next, this course will highlight the steps involved in doing rigorous research in developmental studies, and the theoretical constructs or conceptual frameworks that are used in it. Deciding on the appropriate approach is one of the first decisions you need to take before beginning academic or development work research so a thorough understanding of developmental research theory is critical. The importance of ethical guidelines to protect the identity of interview subjects and preserve the integrity of the data you collect will also be highlighted.
Finally, the course allows you to understand the causal links between cultural and political institutions and the lives of ordinary people all over the world by examining the past, present and future. If you would like to explore how poverty, globalisation and the environment can affect a country and the world, you may be interested in a career in developmental studies. Begin now and start your journey to becoming an expert in the field of developmental research today.
Start Course Now