Solar Energy - Solar Technology and Its Use Worldwide
This free online course explains the use of solar technology to avoid the consequences of over-reliance on fossil fuels.
Publisher:

Advance Learning
This course teaches you about solar technology and its ability to combat the effects of global climate change. As fossil fuels become less profitable and sustainable, renewable energy has emerged as the obvious answer to ecological sustainability. Despite its importance, solar power generation technologies are rare and poorly understood. Sign up for this course to take your place on the front lines of the fight against climate change.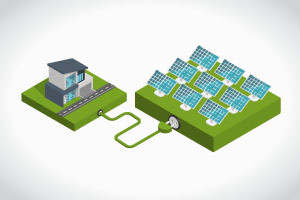 Duration

1.5-3 Hours

Accreditation

CPD
Description
The world is facing an energy crisis: as long as the Earth's climate temperature and sea levels continue to rise, a solution to save our planet must be found. Renewable energy is an important part of this solution, particularly solar energy. This course provides an introduction to solar technology and lays out the consequences of over-reliance on fossil fuels to establish the need for the widespread use of solar power. Solar energy harnesses the energy of the Sun to create electricity or complete tasks that require it, such as illumination and heating. It is clean and renewable and gets cheaper by the day.
We study the use of solar technologies in homes, offices, schools, factories and farms to lessen the soot, smog, acid rain and mercury poisoning that plagues the Earth as a result of burning fossil fuels. We examine the barriers that prevent people from accessing and utilizing solar energy and consider what can be done to encourage its use across the globe.
This course suits homeowners or business owners who are interested in investing in solar power. It can also help anyone interested in the environment to understand how this important technology can spare the planet further pollution. Aspiring engineers should also consider adding this knowledge to their portfolios as renewable energy is a crucial industry in the new century.
Start Course Now
Need Some Help?
What are the benefits of taking a solar energy course offered by Alison?
How much does an online solar energy course cost?