Master the Art of Creating a Deadmau5-Style Track
Acquire a solid foundation about Electronic dance music production & make exciting tracks in FL Studio 20
Publisher:

Colin Warn
Composing electronic dance music (EDM) is an art, but sound design defines your style and can make or break a track. You'd be surprised to learn how you can transform the atmosphere of a track with a few tweaks. This course will illustrate how to produce, edit, and beat by beat master a song using FL Studio. You will find inspiration in Deadmau5's eclectic style, polish your music skills, and practice EDM arrangements. Let's make some music!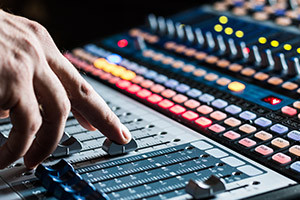 Duration

1.5-3 Hours

Accreditation

CPD
Description
The electronic dance music (EDM) industry is filled with remarkable and talented people from all over the world who push the boundaries of creativity with eclectic sound designs. They discover new groove patterns and dynamic rhythms that capture the attention of their international audiences on a vast scale. An electronic music producer or room artist makes music arrangements, performs physical and software instruments, and records it all on a computer device. To keep up with the latest trends, you require a versatile digital audio workstation (DAW) and the ability to handle the difficulties and challenges of the creative process. By thoroughly understanding the benefits of the FL Studio software's features, you will manipulate music creations with sidechain control and sweeps freely. You'll also learn about complex automation and effects chains that will revolutionize your electronic dance music work. This course will walk you through the creative crafting of an EDM track influenced by the unique sound and well-crafted work of six times Grammy nominee Deadmau5. We will build the song from the ground up, starting with the plugins and sounds set up. Next, we'll move towards beat-making methods that will provide you with the tools to create the lead melody, manage the chord progression, and sound mixing techniques. We'll also study music production arrangements like arpeggiators and gain insights to tune up the groove or rhythmic "sensations" of your tracks. This will help you captivate your audience's feelings.
In the second section, you will become better acquainted with the music software program with a detailed demonstration of the breakdown development. This will help you explore the potential of FL Studio and improve your proficiency. Expand your DAW's sound palette by using additional plugins, synths, and effects for catchy beats that will stand out from the crowd. You will learn about using specific sound filters, noise sweeps, and raiser FXs to avoid wasting time when productivity or a brilliant thought strikes. Through the EDM musician evolution, it is critical to grasp the fundamentals of your digital audio workstation. These fundamentals include managing plugins, instrumental emulation effects, and techniques for managing complicated music projects. With the course tutor Colin Warm's guidance, you will learn and practice chord progressions to create an electronic dance music tune by emulating Deadmau5's-style beat for beat in FL Studio.
Finally, we'll guide you through the mastering process for electronic dance music production - the final step in making an EDM track sound realistic. A full description of mixing and DAW automation will also set you apart from traditional production methods and open the door to a more current sound. The videos in this course will demonstrate techniques that will keep you engaged during your practice sessions. Maybe you're an EDM producer already, or perhaps you're just getting started with your digital audio workstation. Either way, this free e-learning course gives a toolbox and main concepts for generating high-quality electronic dance music content utilizing FL Studio 20. If you want to get the most out of your DAW and push the limits of your present EDM music, this is the guide for you.
Start Course Now