This course explores advanced features of VMware's version 4 of vSphere covering the appropriate use of ESX, ESXi, vCenter, and virtual machine monitoring. It also examines installations of servers and backups on VMware's vSphere 4. Learners who complete this course will be able to maintain hypervisors for other virtual machine types. Start learning about VM hypervisors today!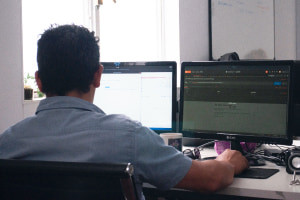 Duration

4-5 Hours

Accreditation

CPD
Description
VMware vSphere 4.0 has been continuously developed to cater for multiple servers and operating systems simultaneously with lots of complexities as required by end-users. It has also received continuous updates to use additional platforms as well as guest operating system support. VMware uses feedback from its community to sustain the development of vSphere 4.0 till its lifecycle's end. This free online course describes aspects of these developments and more stand out features of vSphere 4.0. It also equips learners with basic to advanced features relevant to the use of required configurations for different classes of end-users and functionalities in organizations or companies adopting vSphere 4.0. Learners also study functionality included in the different releases of vSphere 4.0.
The modules are detailed with guides for installing VMware vSphere Hypervisor (ESXi). It also specializes in providing the best training for successfully managing, optimizing, and even updating tools required by typical vSphere Hypervisors. The course extensively describes the various terms relevant to virtual machine administrators covering consoles, user interfaces, servers, containers, packages, and guest operating systems along with their required hardware. The material also discusses useful details for correctly configuring hypervisors, including settings for IP addresses, NTP, and hostnames. You will go through the steps necessary for applying for licenses to register ESXi. Also, learners who successfully complete this course would be able to handle multiple instances of operating systems sharing a single host with multiple hardware resources. 
All resources required for the correct functioning of VMware environments are analyzed to give virtualization administrators an in-depth understanding of the tools they work with. You will also understand system protocol for disaster recovery and backup of virtual machines. Sysadmins who work with multiple operating systems and servers will learn about the best ways for troubleshooting different issues that arise when using VMware vSphere 4 Hypervisors. You will get familiar with the appropriate measures entailed in the day-to-day management of virtual infrastructure carrying ESX and ESXi along with their respective required documentation. This course has been carefully designed to support the learning of non-IT students and employees exposed to virtualization systems. It will help them use the flexibility of virtual machines in different environments. Begin your learning journey in managing tools relevant to VMware vSphere 4.0 today!
Start Course Now