VMware vSphere 4: Licensing, Creation, and Security
This free online course analyzes aspects related to the licensing, creation, and security of vSphere 4 virtual machines.
Publisher:

Workforce Academy Partnership
VMware vSphere 4: Licensing, Creation, and Security is a free online course that analyzes the features of VMware's version 4 of vSphere. The course takes you through the important aspects related to Operating System (OS) management for different requirements relevant to computer users as well as comprehensively covers the most critical features, along with the prerequisites for the deployment of virtual machines on VMware's vSphere 4.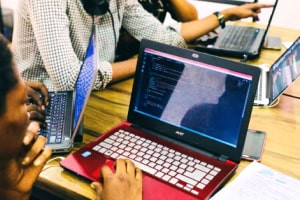 Duration

4-5 Hours

Accreditation

CPD
Description
vSphere 4 is useful for providing solutions to virtual machines running on VMware. It consists of configurations, applications, and servers and this software hosts different types of operating systems including Microsoft Windows and many Unix-based Operating Systems (OSs). A special feature of the market-leading software allows it to host a combination of virtual machines, Kubernetes, and containers and is a good choice for virtualization because it allows scheduling of many tasks, events, and sessions.  Specialized web users of the software utilize it for its user-friendly User Interface (UI) and special web access configurations and database-focused users are able to take advantage of its database sizing feature in deploying, analyzing, and troubleshooting aspects of useful data for projects.
This VMware vSphere 4: Licensing, Creation and Security free online course analyzes the distinct features of vSphere 4 and will teach you to manage various OSs, depending on requirements. You will learn the prerequisites for the deployment of virtual machines on the platform, the terms, concepts, and steps involved in the creation of virtual machines as well as the most common virtual machines used in the industry. There is a distinct focus on the management and importance of the Windows and Linux OSs and the course content covers the troubleshooting of simple, to more advanced errors as well. The fundamentals of how to communicate through commands, manage different computer processes and memory, and use hardware and software through VMs are then covered.
VMs have become a necessity for various types of users and organizations, especially when robust databases need to be managed and worked with. The use of VMs in corporations allow for cost reduction, efficiency, and effectiveness and the many convenient features including being able to apply user roles and privileges makes it a very practical way of managing IT infrastructure. VMWare vSphere 4 allows you to get the most out of VMs across a range of needs and situations and this free online course is great for students and professionals who want to learn about licensing, creating, and securing virtual machines on this powerful VMWare platform.
Start Course Now