VMware vSphere 4.1: Managing and Troubleshooting Virtual machines
This free programming course examines VMware performance, monitoring and approaches to backing up virtual machines.
Publisher:

Workforce Academy Partnership
This is an online course that analyzes server and VMware monitoring. Learn about optimizing resources and how to avoid mistakes when using resources. In this course, you will learn about the advanced management of both vCenter and your host, and study the importance of standard upgrades and migration.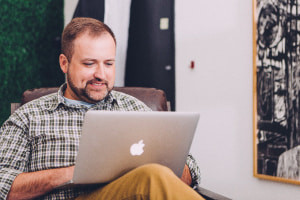 Duration

4-5 Hours

Accreditation

CPD
Description
Performance problems can arise in any computing environment. Complex application behaviors, and shared infrastructure can lead to issues in previously stable environments. Troubleshooting requires an understanding of the interactions between the software and hardware components of a computing environment. This is a free online course that evaluates the concept of virtualization, and other third-party tools and technologies. It teaches you how to enhance VMware capabilities and increase your virtualization expertise. It uses a guided approach to lead you through the observable manifestations of complex hardware/software interactions in order to identify specific performance problems. In particular, this course covers performance troubleshooting on a VMware vSphere 4.1 host. It focuses on the most common issues that affect an ESX host. You will learn about optimizing resources and how to avoid mistakes to ensure everything fits together.
Proper performance troubleshooting requires starting with an overview of the computing environment. In this course, you will learn about configuring alarms. The material explains what happens when you disable alarm actions on a vCenter object and how to set up a vCenter alarm. This course explains the storage views and the topology maps available to you in the virtual center. You will learn about specific capabilities and limitations of the use of NPIV with ESXi. This module discusses how to use map view to limit or expand a scope. VMware vSphere live migration allows you to move an entire running virtual machine from one physical server to another, with no downtime. The course identifies the possibilities of sending data from one LAN to another and discusses the prerequisites to configure vMotion. You will learn more about ESXi architecture and how to migrate from ESX to ESXi as well as how to troubleshoot storage performance issues.
Finally, troubleshooting efforts that start with a narrowly conceived idea of the source of a problem often get bogged down in detailed analysis of one component, when the actual source of the problem is elsewhere in the infrastructure. In order to quickly isolate the source of performance problems, it is necessary to adhere to a logical troubleshooting methodology that avoids preconceptions about the source of the problems. This course provides the ability to manage multiple VMware at the same time. It discusses how you can create one switch and propagate it throughout the entire infrastructure. You will learn the functions of the vNetwork distributed switches and see the potential backup strategies that can be used for virtualization products such as VMware or vSphere. The course explains how to recover a deleted virtual machine from a data store and you will explore third-party backup. This course will be of significant interest to system administrators, system engineers, support, and technical staff responsible for troubleshooting. Register now to begin your next learning journey.
Start Course Now