Beginner in Multiple Domain Hosting on One Virtual Server
This free online course studies hosting multiple websites on a single DigitalOcean droplet server using a virtual host.
Publisher:

YouAccel Training
Setting up multiple domains on one virtual machine is a fairly easy task, however, you need to keep in mind the correct processes and procedures from start to finish in order to avoid future issues that can be more challenging to resolve. This free online virtual server course will put you through your paces as you learn the configuration of name servers, DNS zone files, virtual host files, and how to navigate the DigitalOcean console.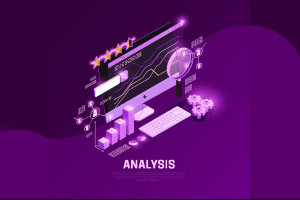 Duration

4-5 Hours

Accreditation

CPD
Description
The primary aim of this virtualization training is to teach you how to host multiple domain names on a single virtual host and the hosting provider focused on is the popular DigitalOcean droplet server. The concept of virtual hosts allows more than one website on one system or web server and the servers are differentiated by their hostname. This DigitalOcean course will take you through step-by-step procedures of configuring a droplet with LAMP stack on Ubuntu 18.04 and what you will need for this course is the PuTTY application, a registered domain name, access to a domain registrar, and a DigitalOcean account. Learning how to host multiple domains on one virtual server can be for various personal or career reasons and irrespective of the reason, this virtualization guide will teach you how to navigate the DigitalOcean admin panel to achieve your desired results and configuration. The course explores an exciting new feature offered by DigitalOcean, called "Floating IP's" which allows you to transfer IP's easily between multiple droplets including the benefits of working with floating IPs and compares the floating IP with Amazon web service IP.
The next part of this virtual machine course, teaches you the technicalities of setting up and installing Apache, MySQL, PHP, PhpMyAdmin, and the related authentication methods. Various privileges granted to a user affects the MySQL database in different ways and this course covers all of the possible permutations. Configuration is the following topic of discussion and you will learn the options for name servers, DNS zone files and virtual hosts to host multiple domains from a single virtual server. Working with virtual servers can be quite complex and you will be taught how to develop an organized directory structure for all your websites.
How to work with the Apache HTTP server is the next key theme and you will learn that when using the platform, an administrator can set up one server to host multiple domains or sites off a single interface or IP by using a matching system. Set up and resetting of permission for domains of the Apache virtual host on Ubuntu 18.04 is explored before tackling the issue of security. With the age of information and data, there is a massive responsibility on the information security teams within IT and broader infrastructure professionals to ensure that safety is always taken care of. In this virtual machine training, the simple-to-use SSL certificate from Let's Encrypt is used to show you the steps of securing your websites. Enrolling in this technical course is for IT students wanting to specialize in infrastructure, network configuration, and the deploying and management of virtual servers or IT professionals aiming to expand their IT skills to include virtual machines.
Start Course Now