Introduction To Supply Chain Management
Learn how to properly manage your supply chain ecosystems and services with this supply chain management course.
Publisher:

NPTEL
This free online supply chain management course will teach you the basics of supply chain management, the system businesses use to explain the flow of goods and services to their end user. Supply chain management is essential for a company's success, especially for any business competing in a global environment. This free online course will show you how achieve excellence in supply chain management, and make you a valuable asset for any business.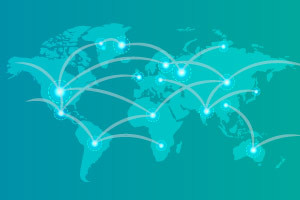 Duration

1.5-3 Hours

Accreditation

CPD
Description
This supply chain management course will first introduce you to the subject of supply chain networks and supply chain operations. You will then learn how a supply chain is used to represent all the individual firms, personnel, and physical infrastructure required to create products and transport them to customers. You will also gain a strong understanding of the topic of integrated supply chain networks, and will learn the best practices applied in modern supply chain management.

Next, you will learn how each interconnected member in a supply chain can best move materials, information, or money in response to customers' demands. This will bring you to the topic of supply chain networks. What is a supply chain network? Supply chain networks allow a manager to look at the big picture and gain a holistic understanding of national and international flows of materials and information. This is a very important tool, especially for logistics and business managers. The course will cover it in detail.

The Introduction To Supply Chain Management course will be of great interest to all professionals who work in the areas of operations management, logistics, procurement, and information technology. It will also be useful to all learners who are interested in developing a career in the area of supply chain management. So why wait? Start learning how to analyse the essential supply chains relevant to your organization and provide the best value to your end-customers today.
Start Course Now
Need Some Help?
What is supply chain management?
What are the best courses in supply chain management?
What can you do with a course on supply chain management?