Understanding Supply Chain Risk Management
Learn key aspects of supply chain management such as supply chain ecosystems, modern manufacturing services, and more.
Publisher:

NPTEL
This free online course on Supply Chain Risk Management (SRCM) will teach you the importance of this practice and how to apply it to your organization. In a world where uncertainties abound, learning Supply Chain Risk Management (SCRM) is essential. This will help your organization reduce supply chain vulnerability by identifying and managing the risks within the supply chain, including related external factors. Gain this skill, today.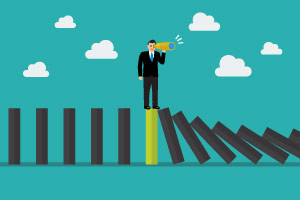 Duration

1.5-3 Hours

Accreditation

CPD
Description
This course will first introduce you to the aim of the Supply Chain Risk Management (SCRM). It will discuss the changes and effects that a supply chain network might face when a supply chain disruption occurs in its ecosystem. You will learn what makes up a Supply Chain Ecosystem and study the different risk sources that may impact a supply chain. You will also look into cyber security which poses the biggest risk to supply chain connectivity.

You will then study the characteristics of wicked problems that supply chain faces such as terrorism, poverty, and global warming, to name a few. The course will discuss risk propagation and amplification, risk management, and resilient supply chains as well as teach you how to adopt flexibility for resilience. You will also study the three important factors of supply chain risk that are usually overlooked, as well as the six strategies that you can use to reduce overall risk exposure.

Effective management of a supply chain design is done through the coordination and collaboration of supply chain partners. This will ensure profitability and continuity of the supply chain. This course will teach business entrepreneurs and managers how to identify, monitor, detect, and mitigate threats in their supply chain. Learning these strategies for reducing overall risk exposure in supply chains will make you a crucial component of your organization's profitability. So why wait? Start learning, today.
Start Course Now