Introduction to Organizational Theory and Structure
Learn the basic theories required to improve your management and administrative skills with this free online course.
Publisher:

NPTEL
Are you a corporate enthusiast running a company or hoping to set one up soon? Or you're one of the key employees whose job is to keep improving your organization's effectiveness? This free online introductory course on organizational theory and structure will provide you with basic facts and insights that are easy to understand and utilize to design and exert the best practice for your organization to be effective and easily achieve its goals.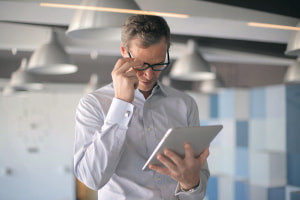 Duration

3-4 Hours

Accreditation

CPD
Description
Are you about to launch your Start-up? Or you've started a Limited Liability or a Partnership Company? Maybe you're one of the key managers in a big company providing consumers with products and/or services. All these are types of organizations and one thing they all have in common is that they are comprised of people who are managed in such a way as to enable them to meet organizational needs, pursue collective goals, and adapt to a changing organizational environment. Being part of an organization can be quite fulfilling, but when you're tasked with ensuring its effectiveness and accountability then things can get tough and messy pretty fast if you do not follow certain guidelines. Are you looking for ways to make this task easy and simple? Are you and your team in search of scientifically-backed theories and case studies that you can experiment with and then, based on the results from these experiments, make thoughtful decisions that will impact your organization positively in a long run? These are the challenges this free online course - Introduction to Organizational Theory and Structure - helps to tackle. It provides basic level insights that are easy to grasp even when you're just starting out as an entrepreneur. You will develop your managerial and coordinating skills for managing your team by studying this course. The course begins with an overview of Organizational Theory, defining the terms Organization, Organization Structure, Organization Design, Organization Theory, and Organization Behaviour. The course compares Organization Theory and Behaviour and then explains the values and reasons for studying Organizational Theory. Then, you will examine the biological metaphor as a popular way of overviewing organizations, with the two types of perspectives under it. These perspectives - the systems perspective and the life-cycle perspective - will be discussed in detail, viewing their stages, importance, and limitations.

Next, you will explore the evolution of organizations, which include the Pre-industrial, Industrial, and Post-industrial societies. This would lead to a discussion about the evolution of organizational theories developing from the 1900s, to the 1940s, and the 1970s. The historical and social context in which organizations have evolved allowed not only for the development of organizations but also for their spread and growth. Growth of organizations from individuals, families, and small-group productions and regulations to large organizations and structures. Each of the evolution stages resulting in this growth will be evaluated, discussing how they have transformed organizations over time. Subsequently, you will consider various notable theorists such as Adam Smith, Henry Fayol, Ralph Davis, and more, who have in one way or another impacted organizational theories during the evolution. You will study their various ideas and achievements as they've reshaped organizations generally through time.

Finally, you will examine organizational effectiveness, which is said to be the degree to which an organization attains its short and long term goals. This study includes a discussion on the different approaches to organizational effectiveness, describing their values, how managers can operationalize them, the key problems they have, and a comparison of all four of them. The dimensions of organization structure will also be addressed, stating complexity, formalization, and centralization as the three core dimensions, then outlining several other variables used to define structural dimensions. If you're excited by now and can't wait to start this journey of learning how organizations are designed and how to ensure yours achieves great effectiveness, then wait no further, start this course today!
Start Course Now