Introduction to Adobe Lightroom Correctional Tools
This free online course covers the functions of image adjustment tools and adjustment panels on Adobe Lightroom.
Publisher:

YouAccel Training
This free online course teaches you about the different image adjustment tools and panels in Adobe Lightroom. You will about the spot removal-, red-eye- and filter tools, as well as basic and tone curve panels. We will also study the effects of vignetting and grain on images and cluster markers and the different methods of filtering map markers. Sign up now to take your picture editing skills to the next level!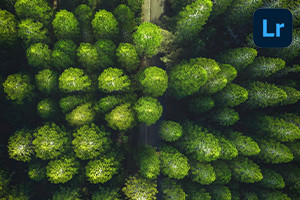 Duration

4-5 Hours

Accreditation

CPD
Description
This free online course has been specifically designed to teach you about the features and functions of the various image adjustment tools in Adobe Lightroom. A histogram is an important tool used to derive information about a selected image or group of images. We will show you how to interpret information in a histogram. Photo-adjustment helps with eliminating areas in an image. We will highlight the features of overexposed and underexposed areas and take you through the functions of the crop overlay tool. White circles are an essential editing feature. We will discuss how they are used when editing or adjusting images. Cloning is another vital concept to understand, and by the end of this course, you will be able to explain the process of cloning. Did you know that there are two main filter tools? Get ready to learn about their distinct features and roles. Painting is also an editing method in Lightroom, and we will explore the functions of the adjustment brush. We will also introduce you to the concepts of flow and density in relation to painting.
The red-eye and spot removal tools serve different purposes, and you will learn about the functions of both tools. White balance is the most accurate white balance is crucial, and the hue feature involves dealing with a range of colours. You will learn to identify the hue settings and their functions and explore the working principles of adjustment presets. We will also cover the functions of the split toning and basic panels in detail in this course. ISO affects the outcome of an image. Upon completion of this course, you will be able to explain how lighting conditions affect ISO sensitivity. We will teach you about the concepts of noise, as well as its effects on a photo. It is also imperative that you know about lens corrections and Lightroom's methods to correct lens aberrations. The transform panel is another correctional tool you will need to understand. Did you know that the panel consists of three correction types? You will learn about their differences and functions. Vignetting is a key process used in image editing, and you will acquire knowledge on three vignetting styles.
As identical as JPEG and RAW file working systems, RAW files have some unique features absent in JPEG. We will take you through the additional benefits and features of RAW files. RAW files need to be exported to other applications for further processing. You will also learn more about NEF and XMP Sidecar Files. It's vital to understand how to make image adjustments and metadata visible in Photoshop. One of the ways this is done is by geotagging images from maps. This course will teach you about the map module and how to sort photos with and without GPS coordinates. There are multiple types of views for maps. You will learn to change these views, along with their functions and differences. The cluster marker is another concept to understand. We will show you the different methods of filtering map markers. This course will be of great interest to students, researchers, photo enthusiasts and anyone who would like to understand basic settings and functions in Adobe Lightroom. Even professional photographers can benefit from it. So, register for this course and start your next learning journey today.
Start Course Now