Advanced Digital Photography
Learn to control your camera exposure settings, add filters, and enhance images with this digital photography course.
Publisher:

Advance Learning
This free online Digital Photography course teaches you about essential aspects of photography, such as bracketing, flash photography, hyperfocal distance, focal length, and perspective. The best photographs are taken with a clear understanding of a few basic photographic concepts and techniques. This course, with the aid of practical examples, diagrams, and histograms which teach you how to properly expose a photograph, and much more.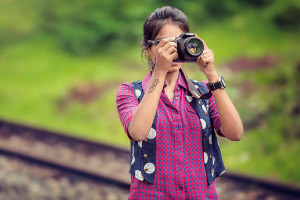 Duration

1.5-3 Hours

Accreditation

CPD
Description
There is so much to be learned beyond the automatic settings of your digital camera. If you want to be able to use your camera's manual control, this course will really help. The course will first teach you the function of Mirror Lock-up and show you how flash photography works. You will then be taught about the importance of perspective in photography, and will be shown how to calculate the hyperfocal distance and the Depth of Field.

The course will then help you improve your post-production skills by discussing the tools and processes in Photoshop such as the Clone Stamp, Photoshop filters, and Photoshop file formats. Next, you will learn some advanced photographic techniques in order to get the perfect exposure for your photographs. Every lesson will be laid out in a clear and simple manner with the help of visual aids, so that your learning experience will be as easy as possible.

Whether you are a professional or amateur photographer who wants to learn a few more interesting photography skills, this is the course for you. In just a few hours, you'll have picked up the skills necessary to improve your photos and get some really great pictures into your next album. So, start the course now and upgrade your photography skills today!
Start Course Now
Need Some Help?
What is digital photography?
What are the best free online digital photography courses?
How much does an online digital photography course cost?