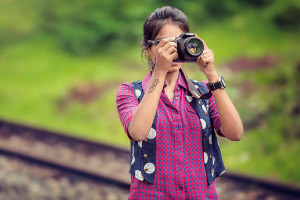 Fotografia Digital Avançada
-
Learners already enrolled
This Free Online Course Includes:
Hours of Learning
CPD Accreditation
Final Assessment
Start Course Now
COURSE PUBLISHER
Published by
-
Fotografia Digital Avançada
Aprenda a controlar suas configurações de exposição da câmera, adiciam filtros e aprimorem imagens com este curso de fotografia digital.
Este curso gratuito de Fotografia Digital online ensina sobre aspectos essenciais da ...
Este curso gratuito de Fotografia Digital online ensina sobre aspectos essenciais da fotografia, tais como: bracketing, flash photography, distância hiperfocal, comprimento focal e perspectiva. As melhores fotografias são tiradas com uma compreensão clara de alguns conceitos e técnicas fotográficas básicas. Este curso, com o auxílio de exemplos práticos, diagramas e histogramas que ensinam a como expor adequadamente uma fotografia, e muito mais.
Read More
In This Free Course, You Will Learn How To
View All Learning Outcomes
View Less
Complete This CPD Accredited Course & Get Your
Certificate

!
Certify Your Skills

A CPD accredited Alison Diploma/Certificate certifies the skills you've learned

Stand Out From The Crowd

Add your Alison Certification to your resumé and stay ahead of the competition

Advance in Your Career

Share your Alison Certification with potential employers to show off your skills and capabilities
Learner Reviews & Feedback For Fotografia Digital Avançada
View More Reviews
Back to course information
About Your Alison Course Publisher
- Alison Stats
- Alison Stats
- Learners
- Courses
- Learners Have Benefited From Their Courses
Read More
More Free Online Courses by This Publisher
Learners Who Took This Course Also Enrolled In
Frequently Asked Questions
What is digital photography?
What are the best free online digital photography courses?
How much does an online digital photography course cost?