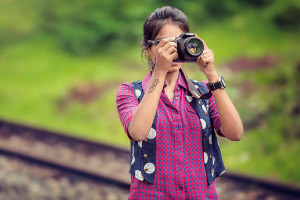 Fotografia digitale avanzata
-
Learners already enrolled
This Free Online Course Includes:
Hours of Learning
CPD Accreditation
Final Assessment
Start Course Now
COURSE PUBLISHER
Published by
-
Fotografia digitale avanzata
Impara a controllare le impostazioni di esposizione della fotocamera, aggiungere filtri e potenziare le immagini con questo corso di fotografia digitale.
Questo corso gratuito di Digital Photography online ti insegna sugli aspetti essenzia...
Questo corso gratuito di Digital Photography online ti insegna sugli aspetti essenziali della fotografia, come ad esempio la parentesi, la fotografia flash, la distanza iperfocale, la lunghezza focale e la prospettiva. Le migliori fotografie sono scattate con una chiara comprensione di alcuni concetti e tecniche fotografiche di base. Questo corso, con l'aiuto di esempi pratici, diagrammi e istogrammi che insegnano come esporre correttamente una fotografia, e molto altro ancora.
Read More
In This Free Course, You Will Learn How To
View All Learning Outcomes
View Less
Complete This CPD Accredited Course & Get Your
Certificate

!
Certify Your Skills

A CPD accredited Alison Diploma/Certificate certifies the skills you've learned

Stand Out From The Crowd

Add your Alison Certification to your resumé and stay ahead of the competition

Advance in Your Career

Share your Alison Certification with potential employers to show off your skills and capabilities
Learner Reviews & Feedback For Fotografia digitale avanzata
View More Reviews
Back to course information
About Your Alison Course Publisher
- Alison Stats
- Alison Stats
- Learners
- Courses
- Learners Have Benefited From Their Courses
Read More
More Free Online Courses by This Publisher
Learners Who Took This Course Also Enrolled In
Frequently Asked Questions
What is digital photography?
What are the best free online digital photography courses?
How much does an online digital photography course cost?