Intermediate Digital Photography
Learn some really useful post production editing tricks, and how to use the manual settings of your digital camera.
Publisher:

Advance Learning
This free online Digital Photography course teaches you about shutter speed, ISO, and aperture to get you beyond the automatic setting of your camera. Modern cameras have an incredible range of features that can make your photographs stunning. The only problem is, that for beginners those same features can be really complicated! Start this free online course today and learn how to take amazing picture no time at all.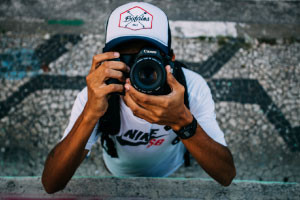 Duration

1.5-3 Hours

Accreditation

CPD
Description
This online digital photography course explains in detail how shutter speed, aperture, and ISO work individually. You will learn how adjusting one means that one (or both) of the others also need to be adjusted to get the correct exposure. The course will then cover the various types of filters, how they function, and what effects they have when taking photographs. You will also learn everything you need to know about the relationship between focal length, lens diameter, and f-stops.

Next, you will discover how to improve your post-production skills by learning the tools and processes in Photoshop. These include the best ways to select colors, the different ways to straighten photographs, the proper way to use the Crop tool, the process of removing minor distractions or blemishes using the spot healing tool, and the process of creating a mask layer. These tricks will really help you improve the overall look of your photos.

This online digital photography course makes learning the proper way of adjusting the shutter speed, ISO, and aperture to get the correct exposure for your photographs easy. The course will be of great interest to all learners who want to go beyond the automatic setting of their digital cameras and be confident in using its manual control. Check out the course, and start producing beautiful and professional looking photos today!
Start Course Now