Diploma in Photo Editing
This free online photography course will teach you all the skills necessary to professionally edit and enhance photos.
Publisher:

Matthew Storer
Hone your photography and editing proficiencies and learn the tips and tricks needed to create amazing images using Adobe Lightroom and Adobe Photoshop. This free online photography tutorial will equip you with advanced editing skills such as how to organize and export images with folders and subfolders, create presets along with technical editing techniques such as exposure blending, advanced object removal, and blending moments in time.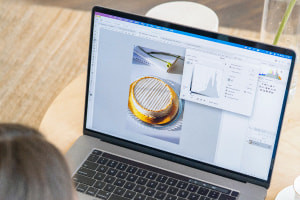 Duration

10-15 Hours

Accreditation

CPD
Description
Explore your photography range by taking this free online Diploma in Photo Editing and use it to level-up your abilities. This photography certificate takes you through from the very basic to more advanced enhancement techniques used in Adobe Lightroom and Adobe Photoshop and some of what you will learn includes the types of editing that can be done on portrait and landscape images, the import process and method to create catalogues and subfolders. You then move on to some technical aspects of setting tone curves, saturation, and luminance. Organizing your images in a logical way helps a lot when you are busy with many images and is particularly useful when you need to refer to a certain set of images for future projects and you will be taught how to use the image rating methods to group certain images together. Specific types of images need different kinds of editing techniques and some of what you will learn includes editing landscape, cityscape, lowlight and sunset images.  
The following section of this free online photography class includes a Adobe Lightroom tutorial on creating presets in the software and how to manage them as well. There are many other effects that will further enhance your images including the dodge, burn, and Orton effect and these are all comprehensively covered. Ensuring that your images are fit-for-purpose is very important to ensure the correct specifications and quality and you will learn how to export different formats for use on social media, web design, and printing purposes. The next bit of content includes Adobe Photoshop tutorials where advanced skills will be taught that covers focus blending and exposure blending, and object removal using the lasso tool, spot healing brush and clone stamp brush.
You do not often get the perfect shot every time while you are out and about with your camera, however, Adobe Lightroom and Adobe Photoshop are there to add some post-production tools for you to take your near-perfect images and turn them into masterpieces. This is of course in addition to the powerful sorting and organizing features offered by these platforms to ensure efficiency when processing your images. Enrolling in this course can really assist you in getting the most out of your images and make you an all-round better photographer whether you are just starting out in your career or keen on doing it as a part-time hobby.
Start Course Now