German for Customer Service and Sales Positions
In this free online course, learn how to provide customer service and sales assistance using the German language.
Language
Free Course
In this free online course you will study German in relation to customer service and sales positions. This course focuses on teaching vocabulary for use in real-life customer interaction and ecommerce customer service. By following the video lessons, you will learn everything to do with sales in the German language - from product descriptions and online orders, to customer delivery and the returns process.
Take this certificate on your own.
Start now and learn at your own pace.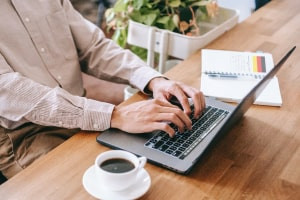 Description
Want to brush up on your German language skills and use them in the workplace? Look no further - this free online course will help you to improve your speaking and comprehension skills in the fields of customer service and ecommerce sales. This German language course is designed to present easy-to-learn vocabulary and simple sentences at an intermediate level, perfect for those with a basic knowledge of German. Acquire new vocabulary and practice pronunciation for use in professional sales settings. This video-led course gives insight into each stage of the sales process and with the possibility to undertake lessons in any sequence desired.
This course is suitable for anyone beginning a sales assistant position through the German language, or for those who have transitioned to ecommerce sales. The course discusses four essential themes: the sales process, ordering online, the product and the delivery. What are the main steps of a sales process? How do you tell a customer that their refund has been processed? Learn the answer to these questions and more in the German language. Watch the easy-to-follow videos accompanied by additional text and audio pronunciation guides to improve your German language skills.
This course is suitable for those with a beginner to intermediate comprehension of the German language who want to learn specialised vocabulary from the field of customer service. Customer service advisors beginning a new job through German, sales assistants adapting to an ecommerce environment or even those wishing to improve their German as a customer will find this course interesting and enjoyable. Improve your professional workplace skills and become more comfortable with your linguistic ability. Start this free online course today!
Start Course Now