Fundamentals of Hotel Revenue Management
Put your money to work with the smart hotel revenue management strategies found in this free online hospitality course.
Publisher:

One Education
You need to generate revenue in the hotel business but how can these revenues be managed to keep the business rolling smoothly? This course will help you manage hotel revenues by explaining how to employ sound managerial techniques. We will show you how to monitor the revenues generated from hotel rooms, engage with online distributing partners and manage overbooking by customers to be a step ahead of your competitors.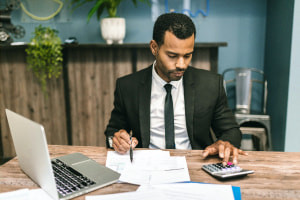 Duration

1.5-3 Hours

Accreditation

CPD
Description
If you've ever booked a hotel room, you'll appreciate that it's more than a spare sleeping room. Hotels fall under the hospitality business, which is cutthroat. Hotels must thus extend a welcome to travelers and provide a comfortable 'home away from home' feeling that includes services such as food and drinks, recreation, laundry and more. By delivering such services to patronizing customers, you can generate hotel revenue. However, you must manage this revenue efficiently for the hotel business to continue running smoothly and successfully. This income is controlled by applying analytics that predicts consumers' behaviour at a small-scale market level and optimizes product and service availability while maximizing price elasticity, revenue growth and profit. This course will guide you through the strategies required to manage hotel revenue and show you its purpose and importance. Explore the concept of profit from an accountant's and economist's perspective and the ideology behind a successful business transaction.
To manage a hotel's revenue effectively, one must understand what roles one should perform daily to maximize profits. We outline the functions of a hotel revenue manager and focus on hotel revenue management. In a general sense, when it comes to business, product or service availability, it can be restricting in managing revenue. We will research these restrictions and discuss the concept of demand forecast, the various types of revenues generated in hotel rooms and how to calculate them. Creating a delightful and memorable guest experience with guests or customers is essential for hotel revenue management. In light of this, we will show you how to create a superior guest experience for hotel visitors and customers.
Another important aspect of hotel revenue management is establishing an effective pricing strategy that will persuade customers to patronize your services. We will help you understand effective price strategy, the four P's of the marketing mix and entities you can use to determine the price of products and services to maximize hotel revenue. On top of that, you will learn about the importance of engaging with online distribution partners and the goals to focus on whilst partnering with online distributors to maximize revenue growth. Finally, we will focus on the concept of overbooking, the types of hotel seasons and how to promote your hotel. This course is designed for hotel managers, hotel owners and anyone who wishes to maximize revenue and profit in the hotel or any other hospitality industry. Do you want to improve your managerial skill in managing hotel revenue? Then enrol in this course and master these techniques!
Start Course Now