Hotel Revenue Management and Customer Service Excellence
Study the global best practices for hotel revenue management and customer service excellence in this free online course.
Publisher:

RS Hospitality Academy
In this free online course, the procedures for data monitoring and resource management, and the basic tools for revenue management in the hospitality industry, will be discussed. Discern the benefit of customer service and the most practical systems for building an excellent relationship with your customers. By completing this course, you will be able to wow your customers with a world-class service that will upsurge your revenue. Enrol now.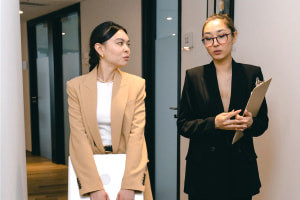 Duration

1.5-3 Hours

Accreditation

CPD
Description
Hotel revenue management refers to a business practice that employs the use of analytics and performance data for predicting consumer behaviour and optimizing revenue. In this free online course, you will study the differences, as well as become familiarized with the common terminologies used in hotel revenue management systems. Emphasis will be made on data monitoring, as well as the methods for effective supply and demand data management by the revenue manager. The distinction between Property Management System (PMS) and Revenue Management Software (RMS) will be highlighted. You will also learn how to properly carry out the analysis of historical and sourced data. The need for the use of modern technology, including the latest computer hardware and software, in revenue management planning will be emphasized. An overview of the general requirements of revenue management, and the three vital tools (segmentation, forecasting and budgeting), required by revenue managers for carrying out their job roles effectively, will be presented. Then, you will learn about data segmentation, including the definition, scope, and importance of the process to the revenue manager.
Next, the crucial roles of a revenue manager in the hospitality industry will be identified. You will see why a revenue manager must discern the logic behind supply and demand data. Similarly, the benefits of obtaining accurate data for long-term planning will be outlined. Learn about forecasting preparation (also known as the frequency of forecasting), and the important tools used in forecasting planning (also known as short-term planning). The relationship between segmentation and forecasting will be treated. Likewise, the application of historical data, including the periodic purchase analysis of data in forecasting will be considered. Factors that affect the frequency of forecasting, the role of supply and demand in short-term planning, as well as, the four stages involved in long-term planning (also known as budgeting), will be discussed. You will discern why you must consider consumer wants and needs in the customer required context. Likewise, you will learn how to connect with your customers and build great relationships with them.
Why should you build excellent relationships with your customers? How does great customer service translate into increased profits? Learn how to address these questions and other challenging questions via practicable solutions, which will be provided in this course. Moreover, some important tips on why and how to carry out satisfactory customer service in the 21st century will be shared. The importance of customer service will be buttressed by considering some facts and statistics from top brands around the world. The course will dig deep into complaints handling, and you will discover three practical approaches for handling customer complaints. Additionally, you will be taught five effective strategies for improving your customer's experience. The 6 sigmas for wow service from the 'Kano Analysis', developed by Dr Noriaki in Japan, as well as the latest customer service technology trends, will be examined. By completing this course, you will be able to manage your hotel revenue effectively, and wow your customers with world-class service that will upsurge your profits. Enrol now.
Start Course Now