Diploma in Entrepreneurship, Copyright and IP Strategies
Learn how to use copyright and industrial design to work out IP strategy in this free online course.
Publisher:

NPTEL
Cover some of the essential principles of intellectual property (IP) as you study entrepreneurship, copyright and IP strategies. You will learn about the intricacies of copyright and industrial design. You will gain a better understanding of IP valuation, transactions and strategy. Examine the various government schemes and policies to assist entrepreneurs and start-ups, notably incubators and research parks.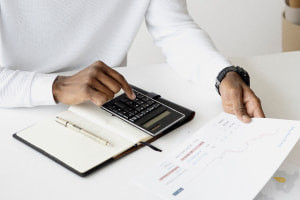 Duration

6-10 Hours

Accreditation

CPD
Description
There is no denying that we live in a world of business where the value of the intangible is of key importance, hence the need for laws concerning intellectual property (IP). Cover fundamentals of IP, notably copyright and industrial design, and IP strategy and government policies as you begin your studies. 'Copyright' refers to the legal right of the owner of intellectual property. In simpler terms, copyright is the right to copy, meaning that the original creators of products and anyone they give authorisation to are the only ones with the exclusive right to reproduce the work. There are related rights, broadcasting rights and performer's rights that will be explored. Broadcasting rights are negotiated with a commercial concern to show the company's products on television or radio, either live, delayed or in the form of highlights. In contrast, performers' rights provide several rights for performers concerning their performance. What other central themes of IP should be covered for copyright?
As you work through the course, you will also learn about industrial design. The first point concerning industrial design is novel features and the article under consideration should be delivered as a 'finished article'. Far from giving a legal definition of industrial design, it is worthy to note that it should be considered a finished article. Industrial design is a process that comes into the picture after product design, making the product very attractive and increasing its value. Knowing the value of IP is a good start but it would be better for the entrepreneur to understand how to value each category of IP to better prepare for a likely transaction, hence the necessity to work out an IP strategy. For instance, you will realise that 'aesthetics' relate to industrial design, 'trade secrets' relate to the know-how, and 'patents' refer to technology. As an entrepreneur, you should be careful when working through the various entrepreneurship stages and use IP laws and strategies to protect your business.
Fortunately, some governments assist entrepreneurs through incubators and research parks. You will learn that incubators provide business assistance to early-stage companies. They have staff that deliver and coordinate business assistance to entrepreneurs to lead the entrepreneur to self-sufficiency within a limited time. In general, every incubator has its own system, and the incubated company should receive business assistance, networking opportunities or resource matching, to list just a few measures. In the research park, the physical environment attracts and generates science and technology companies and talents to align with sponsoring research. This course will be of great interest to any business person who might want to understand the various IP strategies better, thus concentrating on a specific strategy. Students and prospective entrepreneurs will find this course particularly valuable. Start this course today and refine your understanding of entrepreneurship, copyright and IP strategies.
Start Course Now