Advanced Diploma in Intellectual Property Rights and Competition Law
Learn about the principles and laws related to Intellectual Property Right and Competition law in this free course.
Publisher:

NPTEL
This free online course will introduce you to the ever evolving technology driven aspect of intellectual property rights (IPRs) and competition law. The course describes the conflict between the domain of IPRs and competition law. This course explains the general principles and laws related to Intellectual Property Right and Competition law. The course also provides an overview of the application of both laws in different jurisdiction.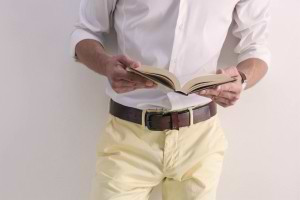 Duration

15-50 Hours

Accreditation

CPD
Description
This course introduces you to the concept and meaning of intellectual property and how it is important for socio-economic progress. The course explains how for so many years, trademarks have been used as a unique way of identifying a product or service to distinguish it from its competitors. The course takes a historical look into how great inventors were able to get patents for their inventions many years ago. You will learn about the adoption of competition law by countries around the world.
The course explains in detail the basic objective of the competition law, and how it is used to encourage the free and open process of competition. You will learn about anti-competitive agreement, how some companies negatively use it in fixing prices and dividing the market which has the effect of reducing competition in their market. You will also learn how intellectual property and competition policy are put in place to prevent anticompetitiveness and ensure the presence of a competitive market that generates economic efficiency and welfare.
The course also explains how copyright owners sometimes abuse their dominant position by way of implementing policies capable of eliminating their competitors. The course then gives several instances where competition laws were violated and how an international court like the European court of justice was able to resolve disputes arising from the violations of competition laws. You will learn about the methods used by trademark owners to protect the reputation and image of their brand especially with respect to their luxury brands.
Start Course Now